Posted 4 weeks ago :: Last edited 4 weeks ago by
Mouse
Website News
A new year, and so we move forward- 2023 is looking like it will be packed in the best of ways! 
As previously mentioned - some characters were voided/deleted. We are now filling in those inactive numbers! When you submit a new MYO slot, you can request an old number specifically that is open. Otherwise we will fill it in as normal with the next available number. We also do have a list of open numbers here, for ease of viewing.
(The words/scents that have opened up alongside these numbers can now also be reclaimed. If you wish to view a list of all newly available words, feel free to send in a request via the Ask Questions Here prompt!)
Monthly Prompt

The Year of Competitions has nearly ended- get your entries in! The results will be up soon. That does mean we'll need a new prompt however!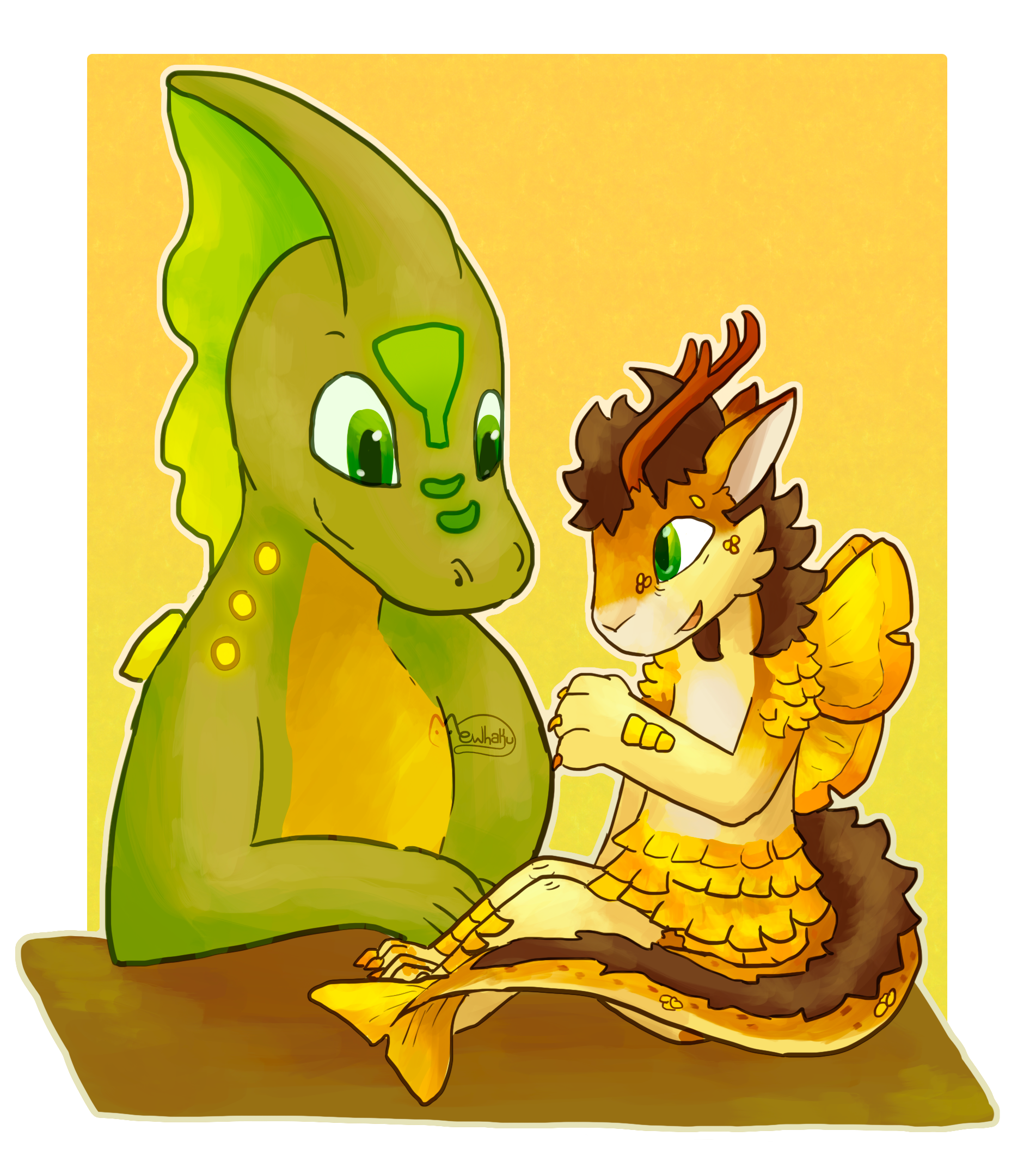 Welcome to Introductions. It has been some time since we have opened Lingua's doors. So why not have some formal Introductions? Or Re-Introductions!
For this year [and possibly continuing years], we will have a scaling reward system [not a raffle] for Prompt participation. See the prompt's details for more information!
Spotlight Member
The Spotlight member this month is kazulthedragon !
You so very kindly made a massive amount of gift art for so many members during the month of December- and still additional personal art as well. Wow!
Thank you again for making this group a better place.
As you have a Membership Card, we are granting you a Mysterious Simple Bag.
Going forward we will reward any repeat Spotlight members this as a gift!
 We wouldn't be what we are without you!
Spotlight Paralogos & Whiffling

This month #730 Sun and #284 Solar System were voted in as our Spotlight characters!
They belong to kazulthedragon and Howee respectively!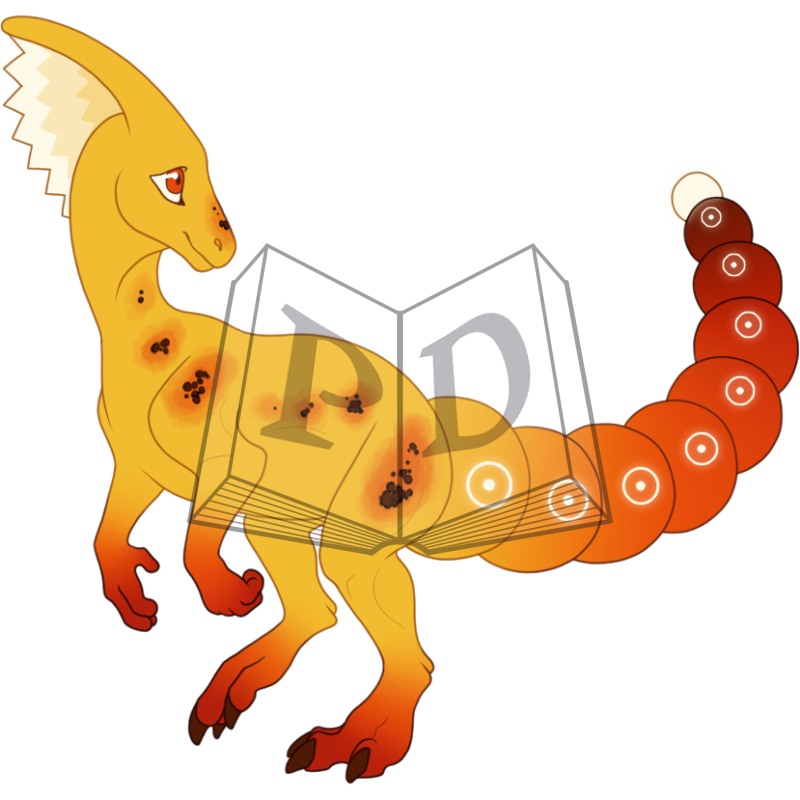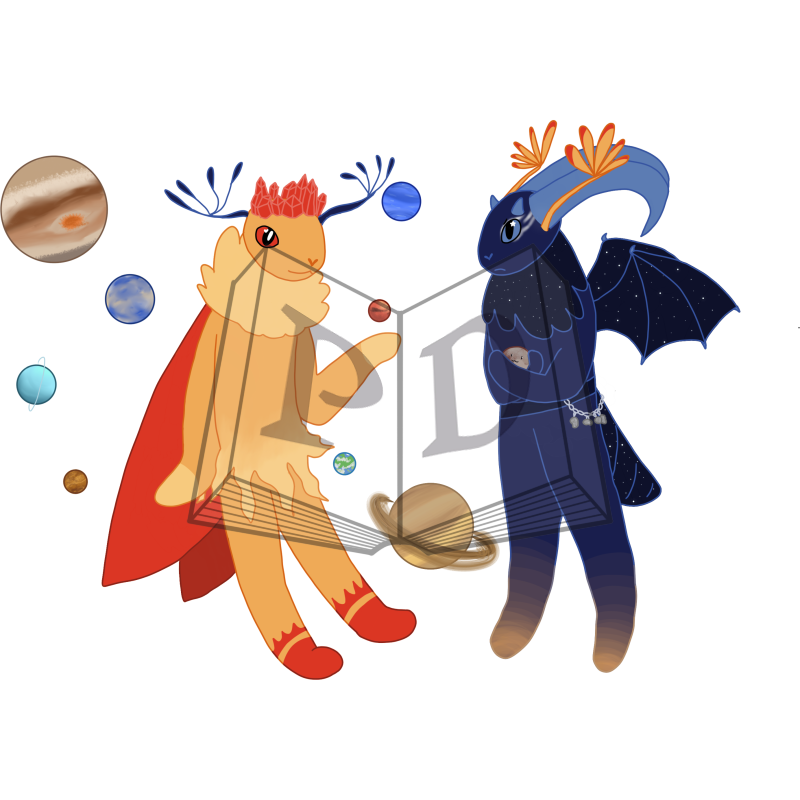 Members who draw or write about this Paralogos or Whiffling through the month of January will get a bonus +3 flat INK or +3 Bottlecaps.

The owner of the Spotlight character will not gain this additional bonus,
but are still rewarded the normal currency from having someone else draw your owned character.

Finally... we honor:


Art and Writing Spotlight

This is a collection of some of the wonderful artworks and writing that have been submitted to our group the last month.
Thank you all for your contributions! Please view our Gallery for more.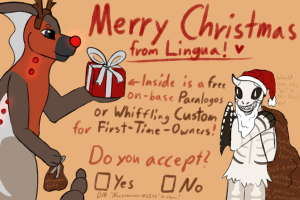 Paralogos & Whifflings For Sale and in Need of Homes:
Please visit the Sales page to see what's open [Nothing at the moment!], and check the Linguan Preserve for characters needing new homes! Remember, if you see a MYO slot on LogosLibrary 's MYO page you'd like to claim- just DM mewhaku on Discord.

And finally, we'd like to make special mention of the birthdays this coming month of January-
pxcarats , Kid31 , and Oboe !

Happiest of birthdays to our members celebrating this month! If you haven't signed up yet, please do as you'll get a gift!
Note: Birthday Sign-Ups are now done via Claims.
For more information on how to use this feature, please refer to the User Guide.
---
There are no comments yet.
Comments
Authentication required
You must log in to post a comment.
Log in