Aster (Sun) - Livelihood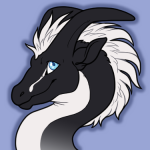 Aster's daily tasks consist of gathering data on the Sun, mainly observational research on its sunspots and the correlation with the magnetic activity. Although the research doesn't tie directly to his caretaker's area of expertise, the data he generates is still useful to Sermos University, where he resides. You can often find Aster on the roof of the astronomy building next to his telescope.
---
Submitted By kazulthedragon for Wisdom Tasks ・ View Favorites
Submitted: 11 months ago ・ Last Updated: 11 months ago
Mention This
In the rich text editor:
[thumb=1858]
In a comment:
[![Image](https://www.worldoflingua.com/images/gallery/1/1858_O4TVC94cjQ_th.png)](https://www.worldoflingua.com/gallery/view/1858)
There are no comments yet.
Comments
Authentication required
You must log in to post a comment.
Log in