Posted 8 months ago :: Last edited 7 months ago by
mewhaku
Website News
Hello everyone! So we're working on things as always and hope you enjoy the holidays later this month!
Some smaller updates- we do have the Bonds (Chapter 7) Lore page updated to include Whifflings and their relations with Caretakers! We hope you enjoy the read. We have also updated the "Inventory" section on user pages to be renamed "Recent Items", since that's a more accurate description of the feature. 
I (Mew) would like to mention that I have for the most part finished moving locations offline, still working on getting some smaller things out/odds and ends before our move-out inspection, but things are calming down! I miss everyone online!!! But I did want to update everyone. =) Things are coming in terms of updates, our admin team is working hard on things with all the bumps of offline life. I personally invite you to read our Monthly Prompt's text this month as it may be interesting in terms of things brewing... 
Monthly Prompt

The new Monthly Prompt has been released: Cold, Colder, Coldest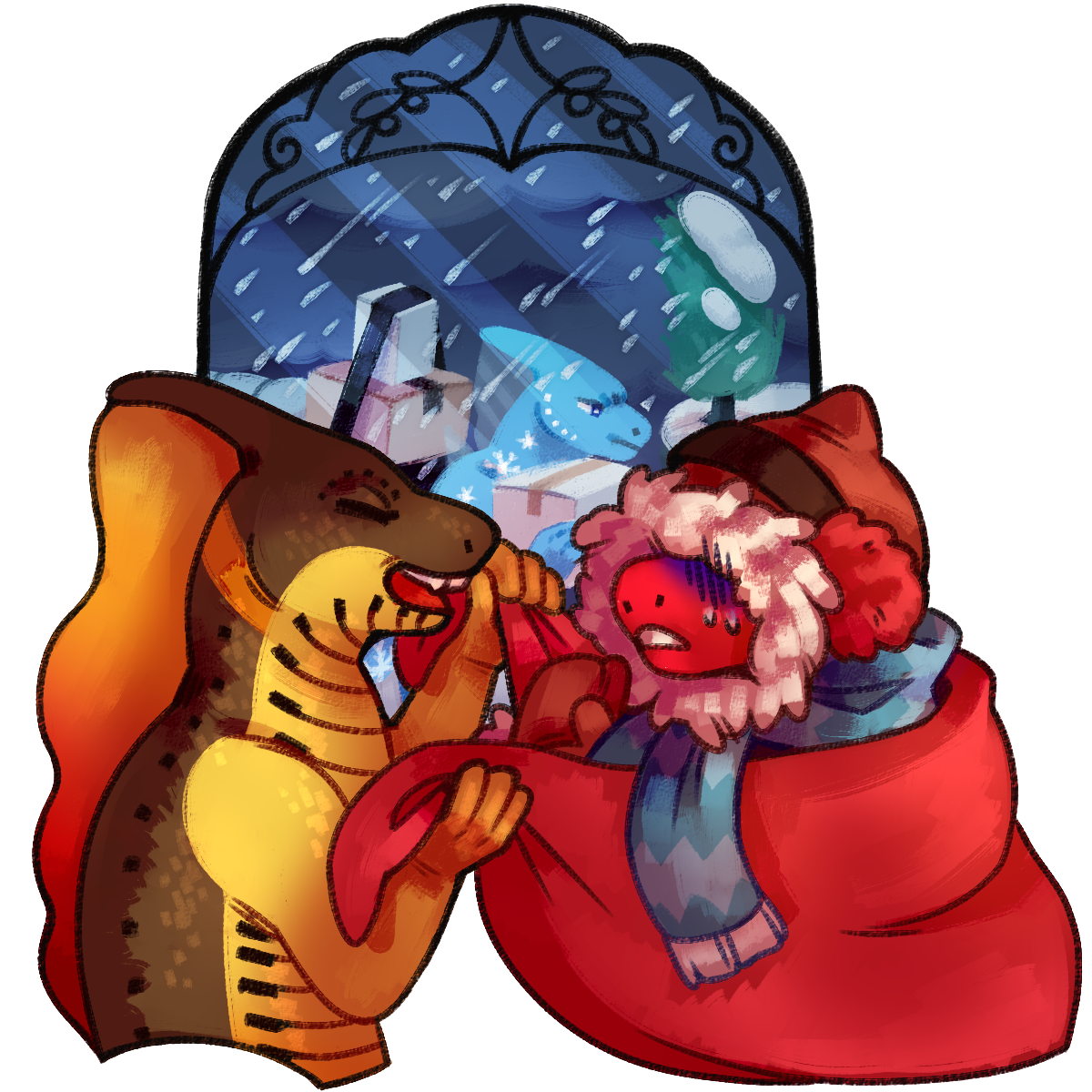 Spotlight Member
The Spotlight member this month is Samm !
We are so happy to see you've joined the site more actively semi-recently and love seeing you and your works around on site and on Discord especially! ! We wanted to honor you for that, so you're in the Spotlight this month!
Thank you again for making this group a better place.
You will be awarded a membership card:
[Which we are still working on use wise, thank you for your patience.
You can of course claim the Achievement for becoming Spotlight Member!]

We thank you so again for making this group a better place. And we wouldn't be what we are without you!
Spotlight Paralogos & Whiffling

This month #498 Fossil and #140 Old Book have taken the winning spots in our poll!
They belong to Oboe and Howee respectively!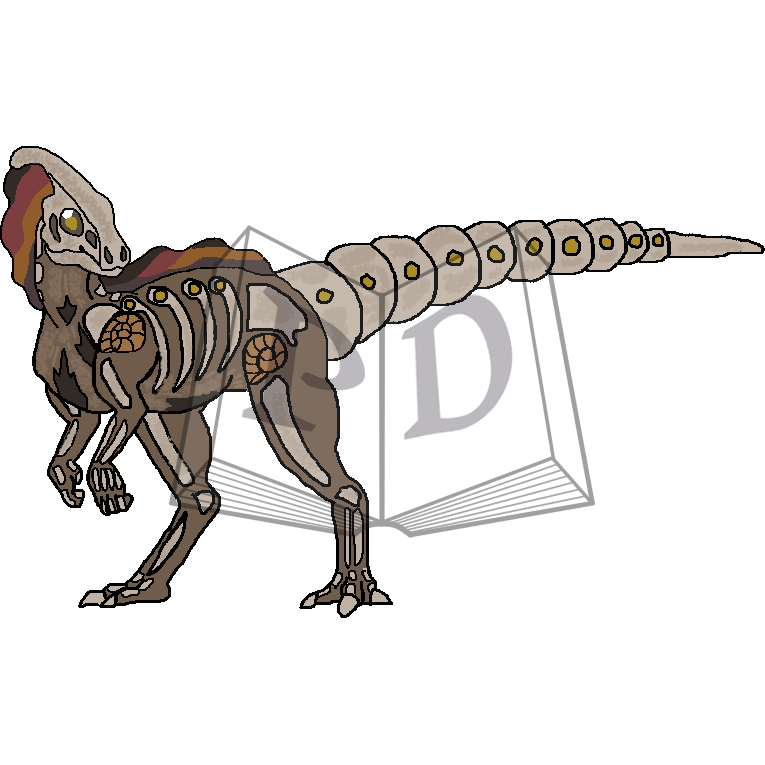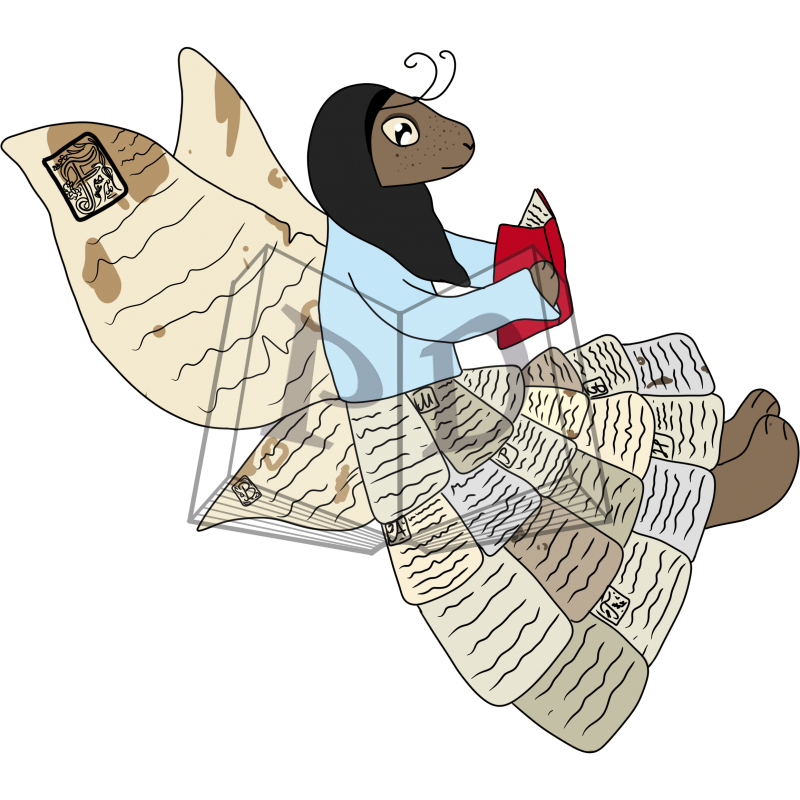 Members who draw or write about this Paralogos or Whiffling through the month of December will get a bonus +3 flat INK or +3 Bottlecaps.

The owner of the Spotlight character will not gain this additional bonus,
but are still rewarded the normal currency from having someone else draw your owned character.

Finally... we honor:


Art and Writing Spotlight

This is a collection of some of the wonderful artworks and writing that have been submitted to our group the last month.
Thank you all for your contributions! There were so many wonderful things uploaded this past month, we included more than normal! Please view our Gallery for more.
Paralogos & Whifflings For Sale:
Please visit LogosLibrary to see who is still up for sale in general.
We have the Sales page on site too! 

And finally, we'd like to make special mention of the birthdays this coming month of December-
Samm and Jingletail !

Happiest of birthdays to our members celebrating this month! If you haven't signed up yet, please do as you'll get a gift!
Note: Birthday Sign-Ups are now done via Claims.
For more information on how to use this feature, please refer to the User Guide.
---
There are no comments yet.
Comments
Authentication required
You must log in to post a comment.
Log in