Posted 4 months ago :: Last edited 4 months ago by
mewhaku
Website News
Hey everyone! This month we've got a few nice updates for you all!
1) You can now buy currency with USD!
We used to have this as an option back on dA and now finally implemented it on-site.
To buy Ink and/or Bottlecaps, head over to the Purchase Currency prompt!
2) The custom page has been updated!
Our Official Artists are now open for Whiffling customs!
In the wake of this change, Companion custom prices have been adjusted and the Customs page received a fresh formatting update.
(Please note that Whiffling redesigns are still a WIP, meaning the redesign page will also receive an update in the near-ish future!)
3) A Whiffling lore chapter has been released!
Check out Chapter 10 - On Whifflings if you want to learn more about Whifflings and their place in Lingua!
4) Clarifications regarding crowns on Whifflings
We've added clarifications regarding crown accessories on Whifflings to the Whiffling Design Guide.
Any crown, tiara or similar accessory made from non-floral materials is restricted and may not be used in MYO designs or adoptables.
Crowns will be implemented as achievement-only accessories later on.
5) There's now a "NPC" trait!
You can now filter the masterlist to see all NPCs.
Every NPC fulfills a certain role on World of Lingua, which you can check via their NPC trait info!
 
Monthly Prompt

The new Monthly Prompt has been released: Overworked and Exhausted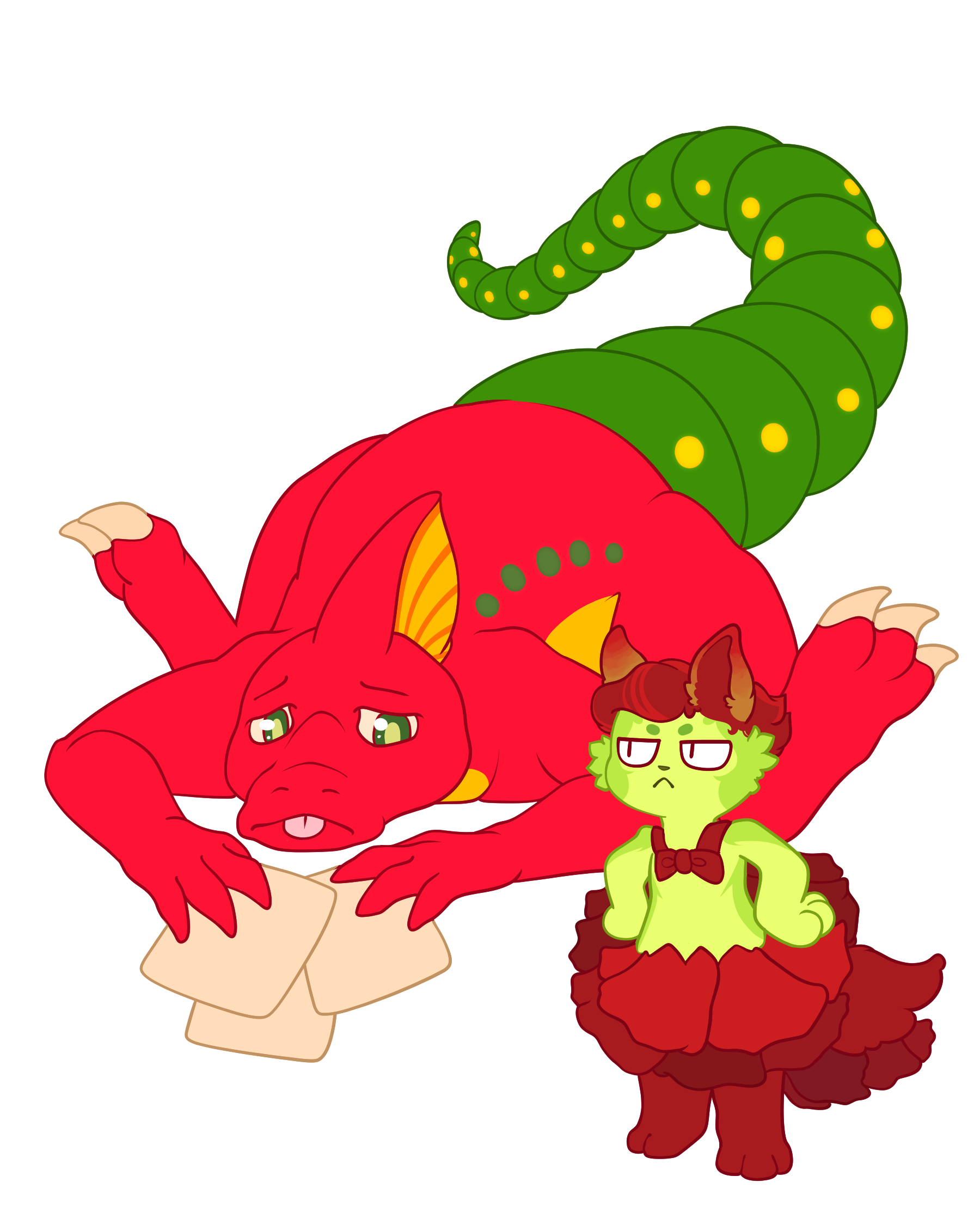 Spotlight Member
The Spotlight member this month is LunarOwl !
Thank you for joining this group, and for your sweet new additions particularly to the Whifflings species!!
Thank you again for making this group a better place.
You will be awarded a membership card:
[Which we are still working on use wise, thank you for your patience.
You can of course claim the Achievement for becoming Spotlight Member!]

Spotlight Paralogos & Whiffling

This month #475 Lab Rat and #115 Catnip have taken the winning spots in our poll!
They belong to Shrike and PromptoBeans respectively!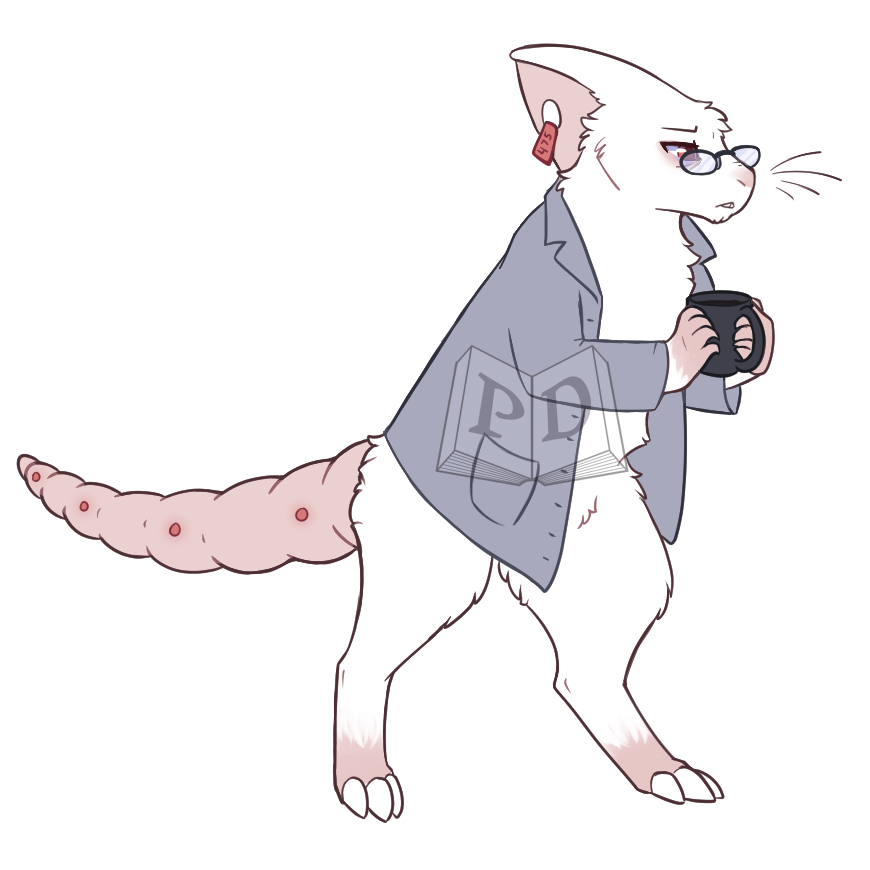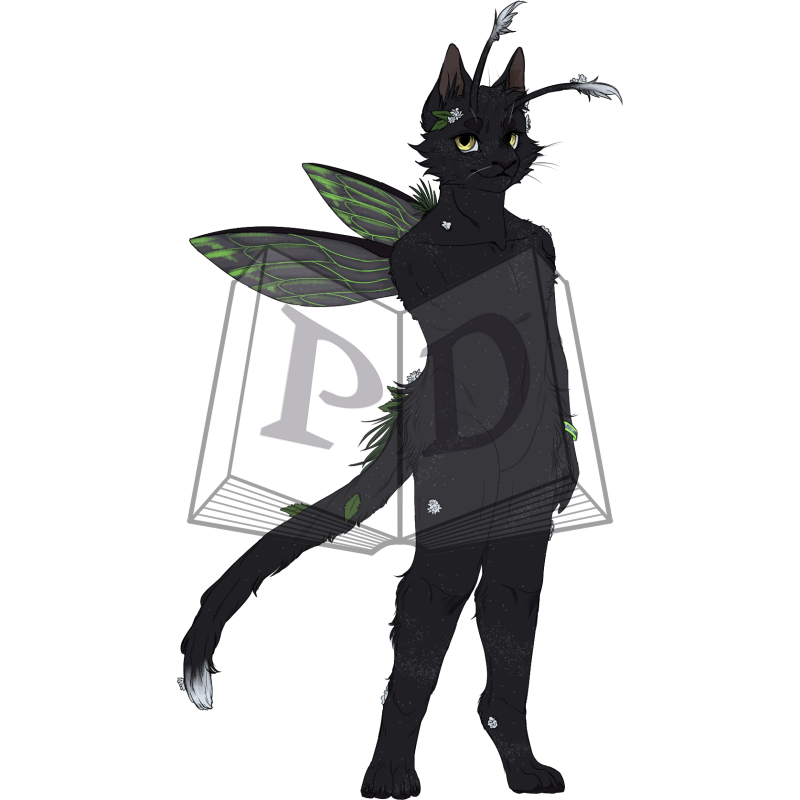 Members who draw or write about this Paralogos or Whiffling through the month of May will get a bonus +3 flat INK or +3 Bottlecaps.

The owner of the Spotlight character will not gain this additional bonus,
but are still rewarded the normal ink from having someone else draw your owned character.
Finally... we honor:
Art and Writing Spotlight

This is a collection of some of the wonderful artworks and writing that have been submitted to our group the last month.
Thank you all for your contributions! There were so many wonderful things uploaded this past month! Please view our Gallery for more.
Paralogos & Whifflings For Sale:
Please visit LogosLibrary to see who is still up for sale in general.  
We have the Sales page on site too!

And finally, we'd like to make special mention of the birthdays this coming month of May-
Crab79 , Fulgarite .

Happiest of birthdays to our members celebrating this month! If you haven't signed up yet, please do as you'll get a gift!
Note: Birthday Sign-Ups are now done via Claims.
For more information on how to use this feature, please refer to the User Guide.
---
There are no comments yet.
Comments
Authentication required
You must log in to post a comment.
Log in