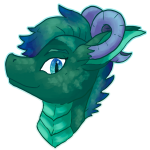 Hello all! I'm Fulgarite or ShortyLynnChaos!
27/Non-Binary/Pansexual/Demisexual/Married/USA
They/Them
Furaffinity/Deviantart/Artfight/Toyhouse
Completed Paralgos:
None as of right now
Art is by Morgdl on FA
Characters are owned by Kinbrmon, Bio-zuzu, ChaoticAsylum, Fulgarite/Me, The_Hittite
Art by Promptobeans
Characters are my Masc/Enby and Feminine Ai
Bank
366

Inventory

---
There are no comments yet.
Comments
Authentication required
You must log in to post a comment.
Log in