Posted 9 months ago :: Last edited 8 months ago by
mewhaku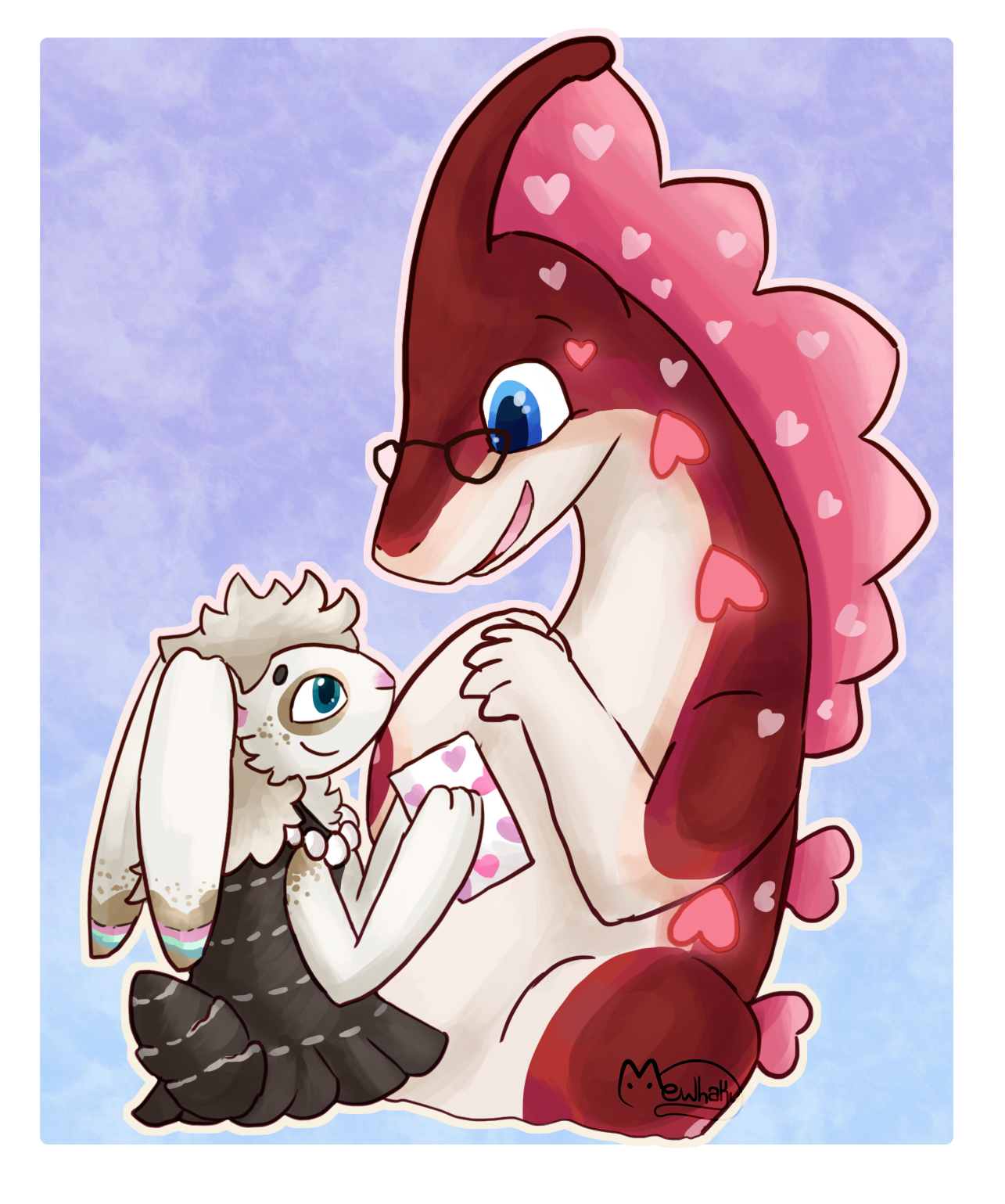 As February has rolled around... One has to wonder, were any of Lingua's residents planning a gift exchange? It seems Arden and Alta have something they're cooking up actually! A little gift exchange that will come through in March... 
To view all of the gifts everyone made, check out this gallery folder!!! Seems like it was a roaring success!
Rules
Everyone who signs up for this event will randomly be assigned one (1) other member who they will create an artwork for.
To keep up the surprise, please don't share your assigned member and/or your artwork with anyone until Posting Day (March 18th)!
On February 18th, you will receive a Contact Note (Discord preferred!) with all relevant information on your assigned member.
You then have one (1) (approximately) month to create your artwork.

We ask for your artwork or writing to be worth at least 7 World of Lingua Currency (see Earning Currency - min. shaded headshot / 350 words). [You can also do a few gifts that summed up are worth at least 7 WoL currency. No it doesn't have to be Valentine's themed, can just do any gift theme!]

When you're done, reply to the contact note (Discord) with your completed artwork until March 17th at the latest.

If you're unable to complete your artwork in time, please contact the group as soon as possible so we can reach out to a backup artist!
Depending on circumstances, you might be banned from future art exchange events if you abandon your art assignment - so please make sure to only sign up if you're sure you can create an artwork in time!
Timeline
Sign-Up: February 10th - February 17th
Info is sent out: February 18th

Time to Create: February 18th-March 17th
Deadline: March 17th

Posting Day: March 18th
How to Enter
To sign up for this event, fill out this google form! [CLOSED]
---
There are no comments yet.
Comments
Authentication required
You must log in to post a comment.
Log in