[Gift] The Perfect Autumn Day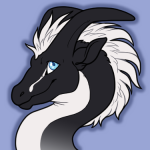 A bunch of Paralogos friends play with fallen leaves in their own ways! Kiana helps decorate Suree's petals while Edafón does quick work in burying the leaves as sustenance for detritivores. Rot surveys the whole group from above, eyeing the last leaves falling off their perch. Acorn wanted to rake all the leaves into a neat pile, but Fall had other plans...
---
Submitted By kazulthedragon ・ View Favorites
Submitted: 2 months ago ・ Last Updated: 2 months ago
Mention This
In the rich text editor:
[thumb=1698]
In a comment:
[![Image](https://www.worldoflingua.com/images/gallery/1/1698_qlNAkHuHQt_th.png)](https://www.worldoflingua.com/gallery/view/1698)
Comments
Authentication required
You must log in to post a comment.
Log in