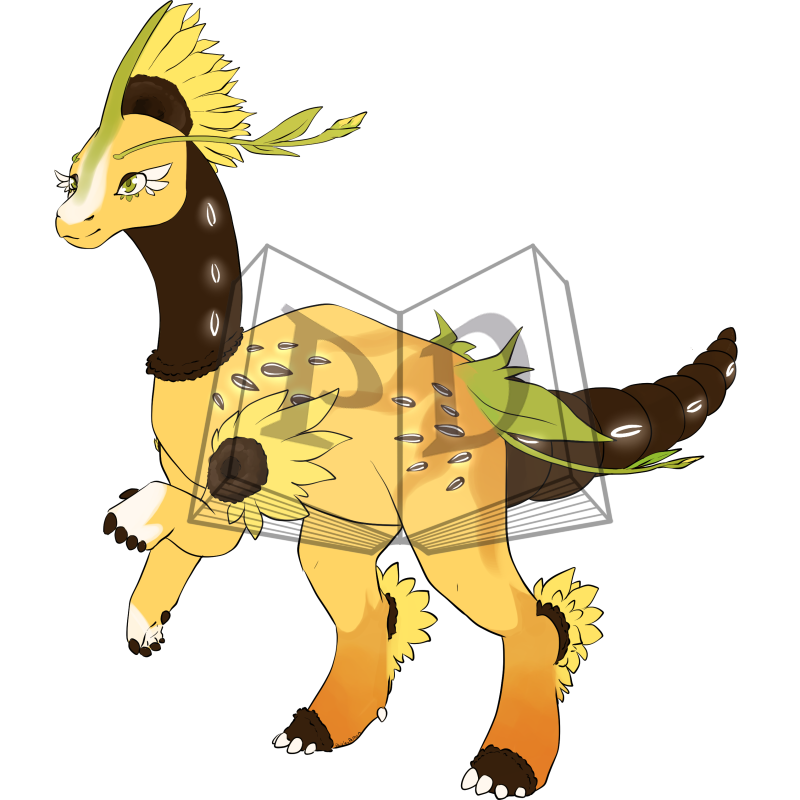 Uploaded: 4 months ago
Last Edited: 4 months ago
No additional notes given.
Caretaker Status: Bonded to CARE-48
Affiliated companion(s): none
---
Level 2 - concrete
Word: Helianthus
Origin:
Latin
Definition:
A plant of the genus Helianthus in the daisy family, especially (in gardening) a sunflower.
---
Magic Status: 1 - Neophyte
Tier 1 - Can minorly manipulate the budding stems on her forehead to show emotion (i.e. twitching, fluttering). When not actively manipulated, the buds follow the sun.
Wisdom Status: 0 - Unaware
Created
12 July 2022, 16:10:25 EDT
---
Can be gifted
Can be traded
Cannot be sold