A trick of the cards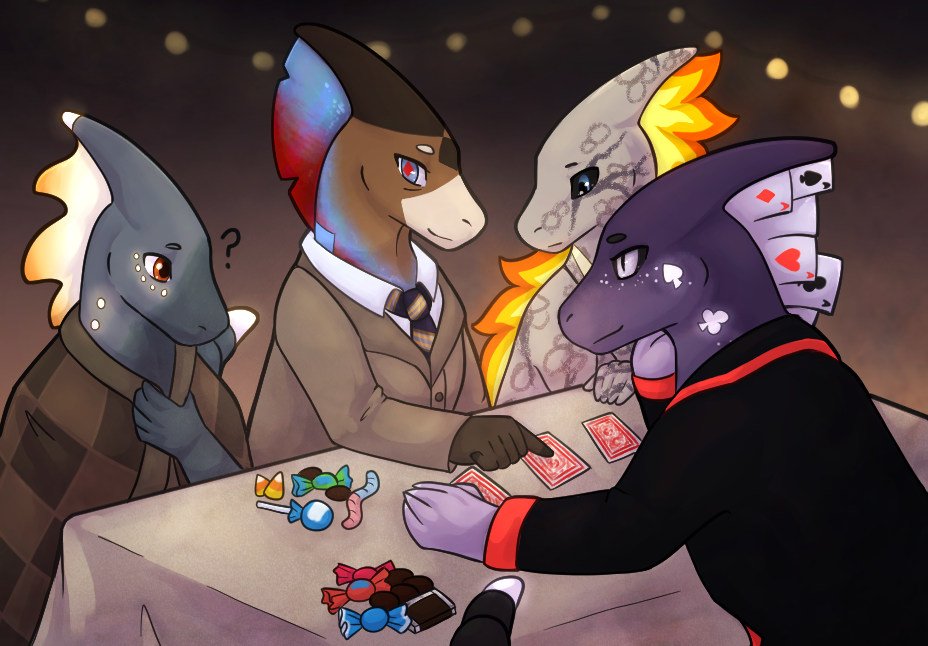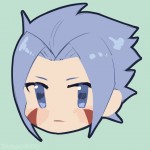 Deòrsa invites passing Paralogos to a game of three-card monte, the wager being their Halloween candy. Vy currently seems to be losing to Quail, but doesn't seem too upset about it... perhaps Quail's in on the game, and her current hot streak is enticing others to play...?
(above written by shrike thank u shrike)
(Deòrsa once again engages in light card based crime more news at ten)
---
Submitted By Iron for TYOC: Tricks vs Treats ・ View Favorites
Submitted: 4 months ago ・ Last Updated: 4 months ago
Mention This
In the rich text editor:
[thumb=1646]
In a comment:
[![Image](https://www.worldoflingua.com/images/gallery/1/1646_TrcCVjZFJt_th.png)](https://www.worldoflingua.com/gallery/view/1646)
There are no comments yet.
Comments
Authentication required
You must log in to post a comment.
Log in