Welcome Gift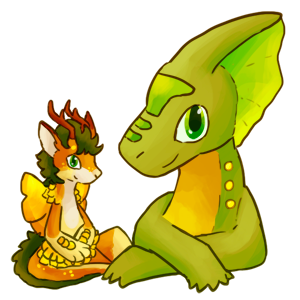 "Welcome!" the duo in front of you say. Seems this is Ginkgo (the Paralogos) and Ginkgo (Gin, the Whiffling). They're sure to both help you out if they can!
This is a little gift from the admin team for joining our ARPGs website!
Thank You So Much and Welcome to worldoflingua.com! We hope you'll enjoy your time here.
Items

Simple Loot Bag
Cost:
0

Max 1 per user

Simple Whifflebag
Cost:
0

Max 1 per user