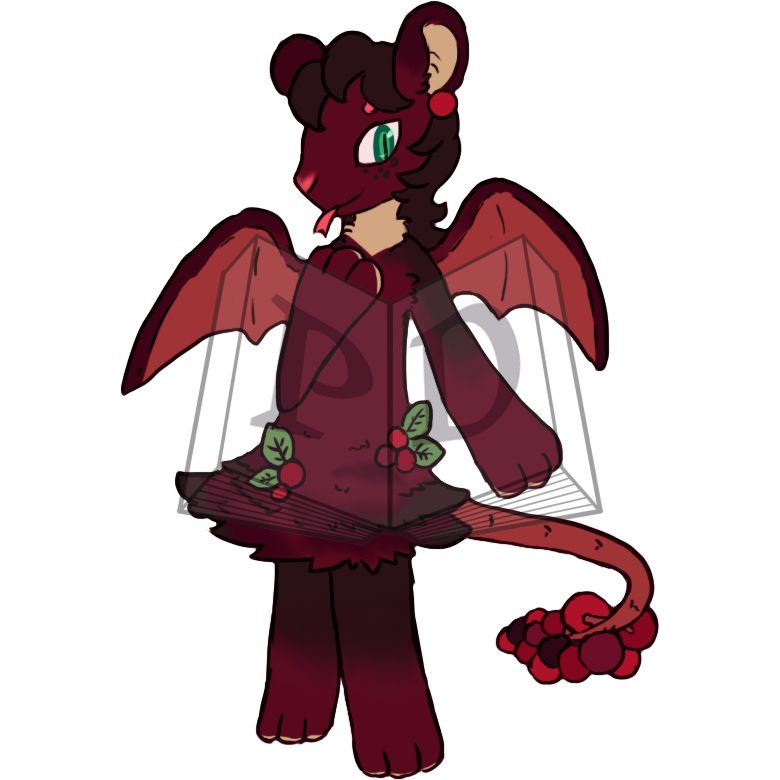 Uploaded: 2 years ago
Last Edited: 1 year ago
No additional notes given.
Caretaker Status: Unknown
Affiliated companion(s): none
Definition: Prunus virginiana, commonly called bitter-berry, chokecherry, Virginia bird cherry, and western chokecherry, is a species of bird cherry native to North America. 
---
This Whiffling is grandfathered in as Devilish as trait information changed when integrated into the World of Lingua (slit pupils).
Created
9 February 2021, 20:09:57 EST
---
Can be gifted
Can be traded
Cannot be sold