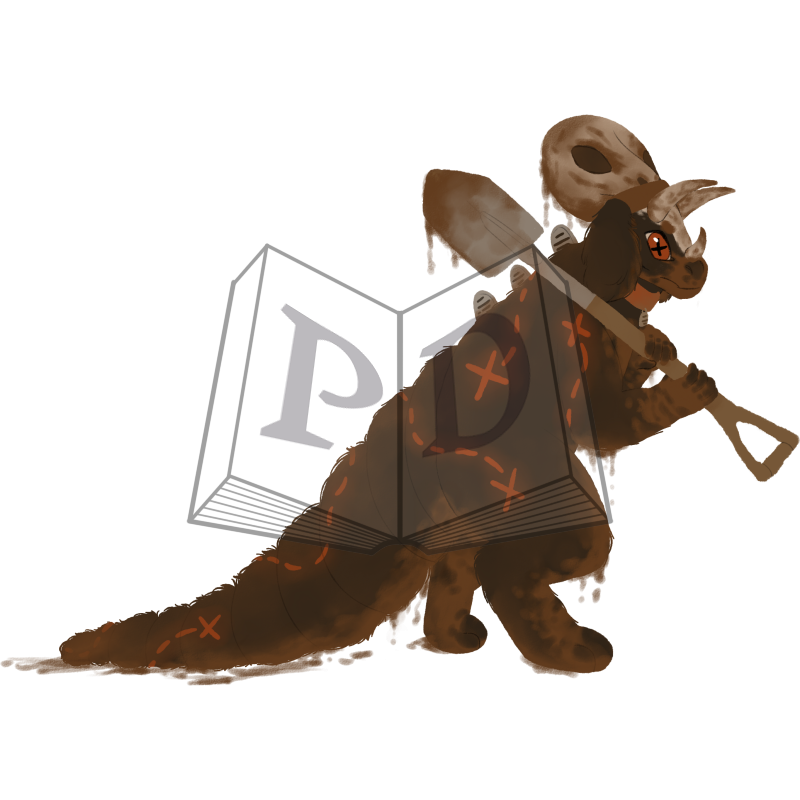 Uploaded: 2 months ago
Last Edited: 2 months ago
No additional notes given.
Caretaker Status: Unknown
Affiliated companion(s): None
---
Triceridos
Idiom: Da liegt der Hund begraben
Origin:
German, directly translates to "that's where the dog is buried".
Definition:
This is the cause of the difficulties. / This is the heart of the (unpleasant) matter.
---
Magic Status: 1 - Neophyte
Tier 1 - Appears to be covered in a layer of dirt that slowly drips down and leaves a temporary trail behind.
Wisdom Status: 0 - Unaware
Created
31 March 2023, 14:21:32 EDT
---
Can be gifted
Can be traded
Cannot be sold