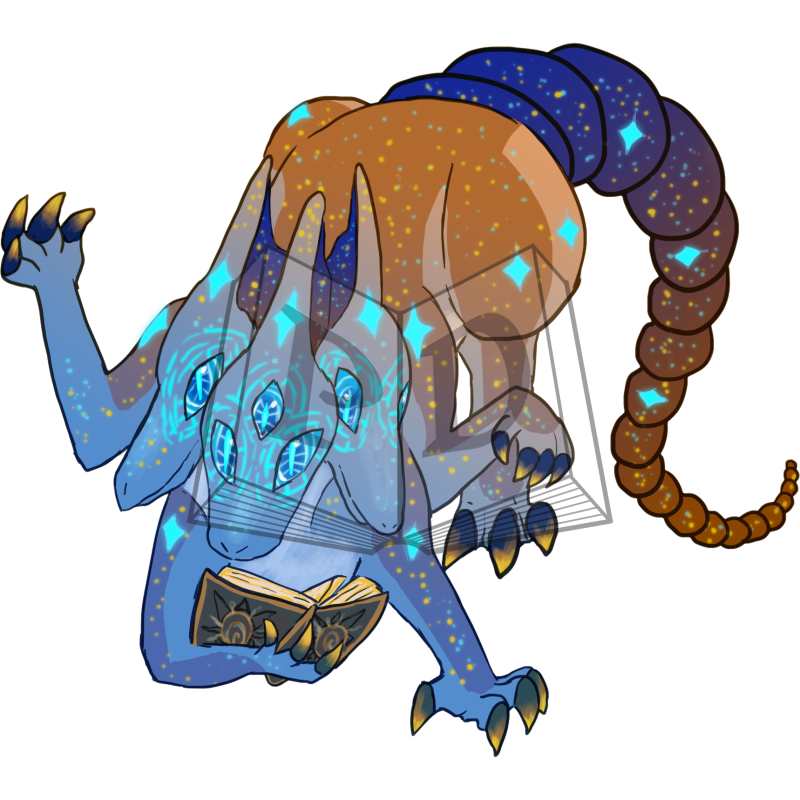 Caretaker Status: Rogue
Affiliated companion(s): none
---
Level 4 - abstract
Word: Omniscient
Origin:
Early 17th century: from medieval Latin omniscient- 'all-knowing', based on scire 'to know'.
Definition:
Knowing everything.
---
Magic Status: 1 - Neophyte
Tier 1 - Can manifest or un-manifest their additional heads and arms.
Tier 1 - This Paralogos holds a book that contains information about various topics and concepts, magically opening to a page that contains an answer to questions they may have.
Tier 1 - This Paralogos has an aura about themselves that provokes honesty when they ask a question.
Wisdom Status: 0 - Unaware
Created
1 September 2022, 14:43:27 EDT
---
Can be gifted
Can be traded
Cannot be sold