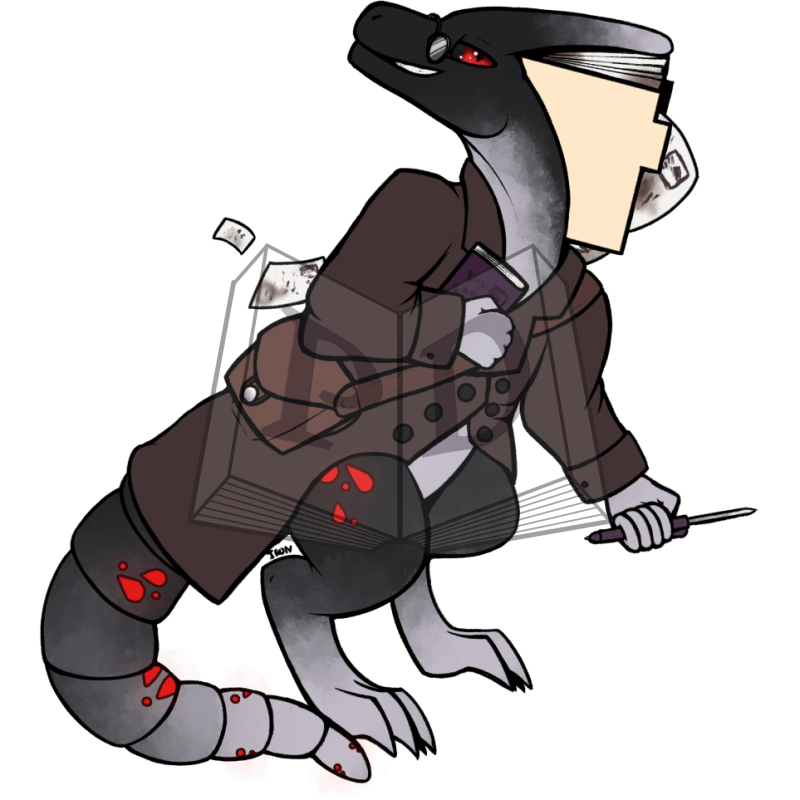 Caretaker Status: Bonded to CARE-32
Affiliated companion(s): none
---
Level 6 - abstract
Word: Genre (True Crime)
Origin:
Genre: 1770, "particular style of art," a French word in English (nativized from c. 1840), from French genre "kind, sort, style" (see gender (n.)). Used especially in French for "independent style." In painting, as an adjective, "depicting scenes of ordinary life" (a domestic interior or village scene, as compared to landscape, historical, etc.) from 1849.
Sense of "consistent with fact" first recorded c. 1200; that of "real, genuine, not counterfeit" is from late 14c.
The meaning "offense punishable by law, act or omission which the law punishes in the name of the state" is from late 14c. The sense of "any great wickedness or wrongdoing" is from 1510s. The Latin word is glossed in Old English by facen, which also meant "deceit, fraud, treachery."
Definition:
True crime is a nonfiction literary, podcast, and film genre in which the author examines an actual crime and details the actions of real people.
---
Magic Status: 0 - Uninitiated
Wisdom Status: 0 - Unaware
Created
4 January 2022, 12:01:19 EST
---
Can be gifted
Can be traded
Cannot be sold