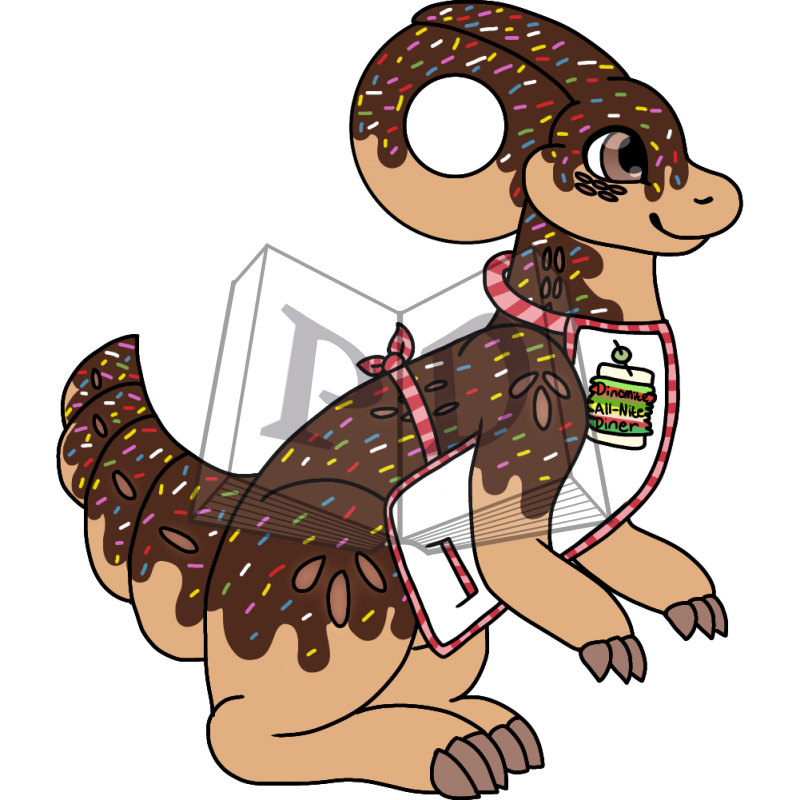 Caretaker Status: Unknown
Affiliated companion(s): none
---
Level 1 - concrete
Word: Doughnut (Chocolate-Iced)
Origin:
Combination word: referring to a doughnut with chocolate icing on top specificially. 
Definition:
Doughnut: a small fried cake of sweetened dough, typically in the shape of a ball or ring. The chocolate iced ones tend to just have that icing with rainbow sprinkles and not other toppings.
---
Magic Status: 1 - Neophyte
Tier 1 - Smells of fresh chocolate iced doughnuts.
Wisdom Status: 0 - Unaware
Created
24 September 2021, 10:20:47 EDT
---
Can be gifted
Can be traded
Can be sold