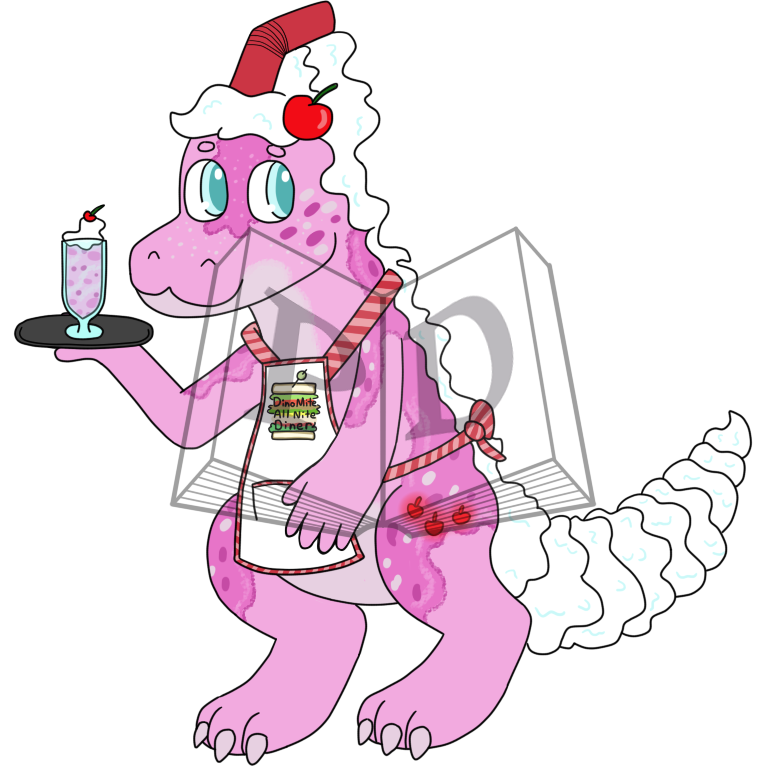 Caretaker Status: Unknown
Affiliated companion(s): none
---
Level 1 - concrete
Word: Milkshake
Origin:
Combination word of the words milk + shake. 
Definition:
A cold drink made of milk, a sweet flavoring such as fruit or chocolate, and typically ice cream, whisked until it is frothy.
---
Magic Status: 1 - Neophyte
Tier 1 - This Paralogos' fin and outside layer of the tail have the appearance of whipped cream and can be "scooped" away, but instantly vanishes.
Wisdom Status: 0 - Unaware
Created
20 January 2021, 11:19:36 EST
---
Can be gifted
Can be traded
Cannot be sold