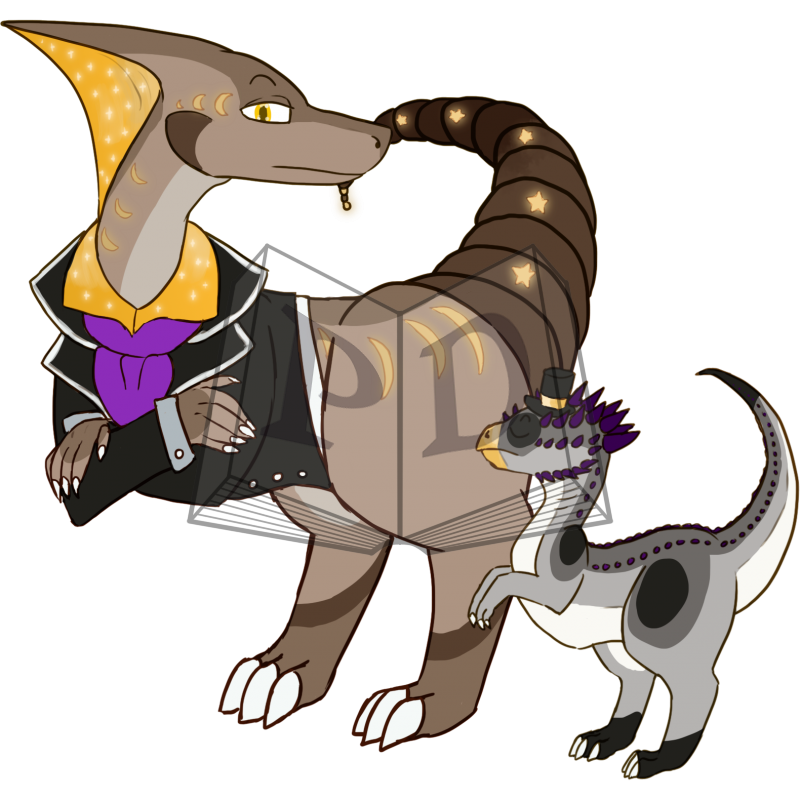 Caretaker Status: Bonded to CARE-31
Affiliated companion(s): COM-129-538-1
---
Level 4 - abstract
Word: Dapper
Origin:
Mid-15c., "elegant, neat, trim," from Middle Dutch or Middle Low German dapper "bold, strong, sturdy," later "quick, nimble," from Proto-Germanic *dapraz (source also of Old High German tapfar "heavy," German tapfer "brave"), perhaps with ironical shift of meaning, from PIE root *dheb- "dense, firm, compressed."
Definition:
Neat and trim in dress and appearance (typically used of a man).
---
Magic Status: 1 - Neophyte
Tier 1 - Clothing and accessories around this Paralogos appear more dapper.
Wisdom Status: 0 - Unaware
Created
31 July 2020, 16:10:13 EDT
---
Can be gifted
Can be traded
Can be sold