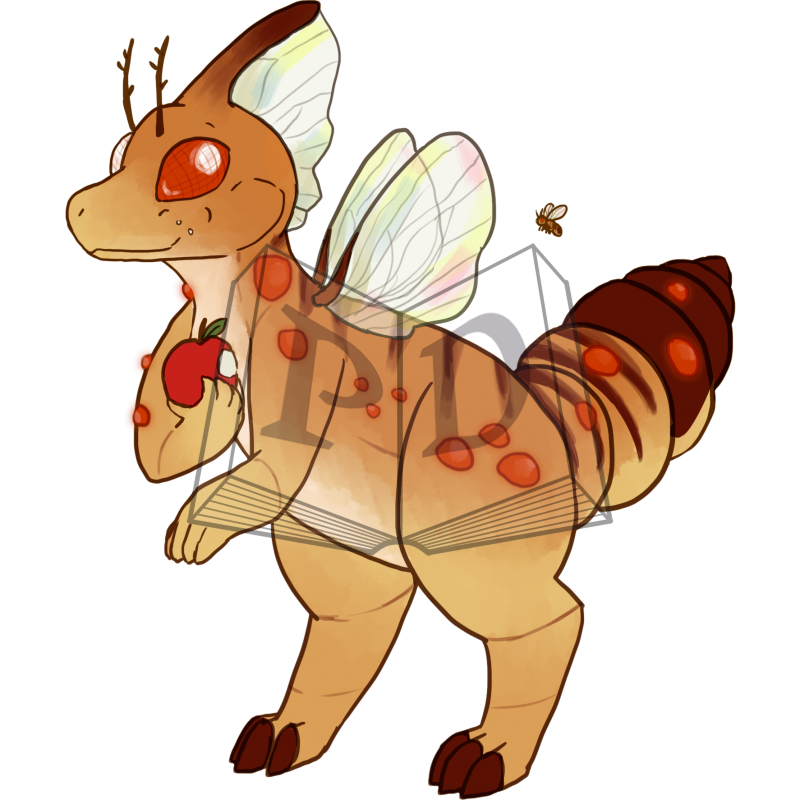 Caretaker Status: bonded to Dr. Louise Marie Gringoire
Affiliated companion(s):
COM-125-528-1
---
Level 3 - concrete
Word: Drosophila melanogaster
Origin:
The name drosophila comes from the Ancient Greek words δρόσος (drosos) meaning dew, and φίλος (philos, with a Latinate feminine ending as phila) meaning lover. The name melanogaster also comes from Ancient Greek, from the words μέλας (melas) meaning dark-coloured, and γαστήρ (gaster) meaning belly.
Definition:
Drosophila melanogaster is a species of fly (the taxonomic order Diptera) in the family Drosophilidae. The species is often referred to as the fruit fly, though its common name is more accurately the vinegar fly.
---
Magic Status: 1 - Neophyte
Tier 1 - This Paralogos can use their wings to hover.
Wisdom Status: 0 - Unaware
Created
17 July 2020, 12:04:57 EDT
---
Can be gifted
Can be traded
Can be sold