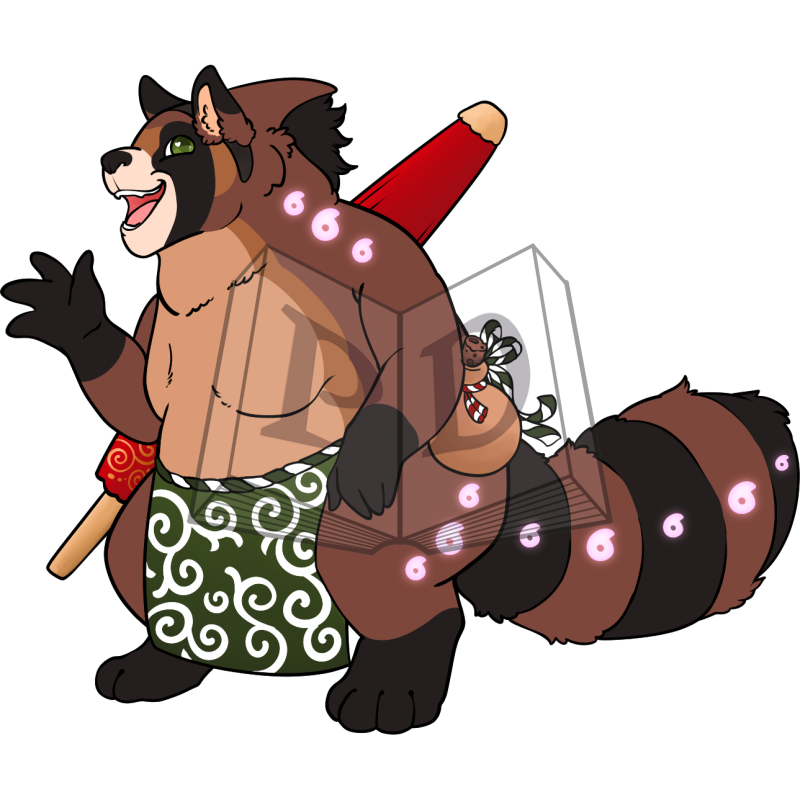 Caretaker Status: Rogue
Affiliated companion(s): none
---
Level 3 - concrete
Word: Tanuki
Origin:
Japanese, According to one theory, derived from 手貫 (tanuki, "arm glove, gauntlet"), where raccoon dog hide was sometimes used for.
Definition:
The Japanese raccoon dog, also known as the tanuki, is a subspecies of the Asian raccoon dog. Also usually refers to the mythological or folkloric aspects of the real animal, in legend the tanuki is reputed to be mischievous and jolly, a master of disguise and shapeshifting, but somewhat gullible and absent-minded.
---
Magic Status: 1 - Neophyte
Tier 1 - Can magically enhance a disguise for pranking purposes.
Wisdom Status: 0 - Unaware
Created
23 October 2020, 14:16:04 EDT
---
Can be gifted
Can be traded
Can be sold