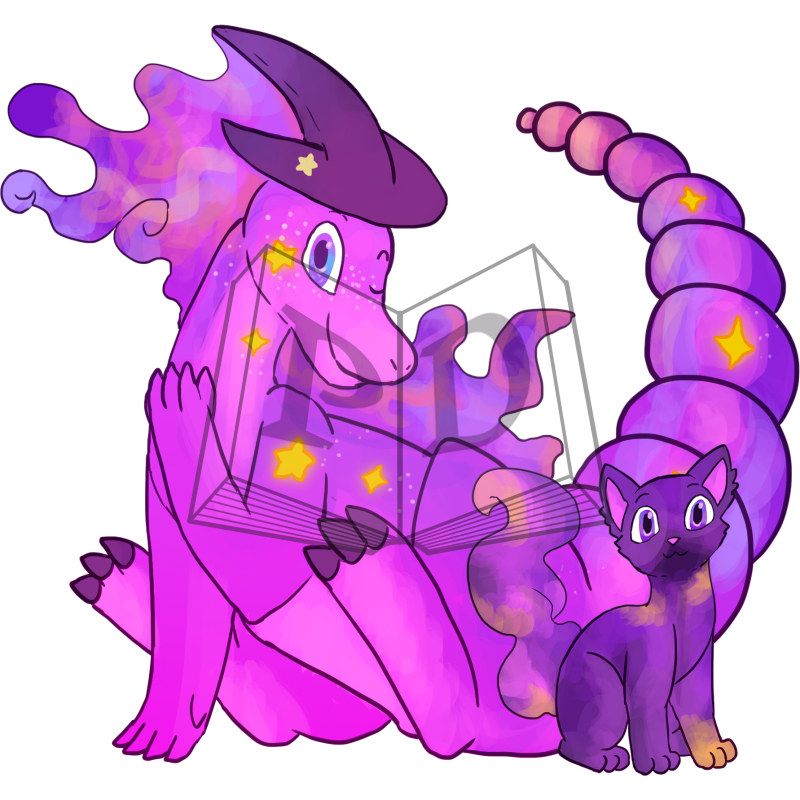 Caretaker Status: Unknown
Affiliated companion(s): Bonded to COM-53-371-1
---
Level 6 - abstract
Word: Hocus Pocus
Origin:
English.
Definition:
Meaningless talk or activity, often designed to draw attention away from and disguise what is actually happening. Also a form of words often used by a person performing magic tricks.
---
Magic Status: 1 - Neophyte
Tier 1 - Curls and waves of "magic" smoke appear from their crest and back.
Wisdom Status: 0 - Unaware
Created
4 October 2022, 21:02:06 EDT
---
Can be gifted
Can be traded
Cannot be sold