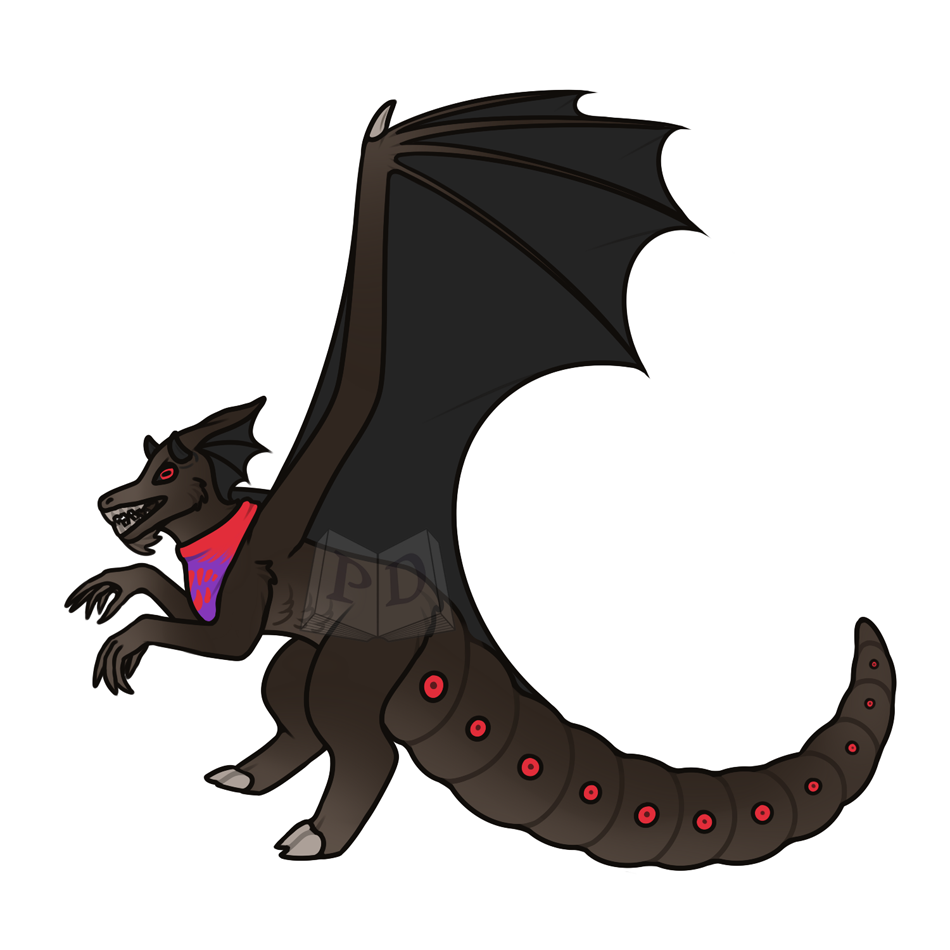 Caretaker Status: Unknown
Affiliated companion(s): COM-107-246-1
---
Level 3 - concrete
Word: Jersey Devil
Origin: 
The name of this creature is a combination word from English, in terms of the creature's origin (New Jersey) and the word devil.
Definition: 
In New Jersey folklore, the Jersey Devil (a.k.a. the Leeds Devil) is a legendary creature said to inhabit the Pine Barrens of Southern New Jersey. The creature is often described as a flying biped with hooves, but there are many variations.
---
Magic Status: 1 - Neophyte 
Tier 1
 - Is able to use their wings to fly.
Wisdom Status: 0 - Unaware
Created
22 May 2020, 21:32:11 EDT
---
Can be gifted
Can be traded
Can be sold