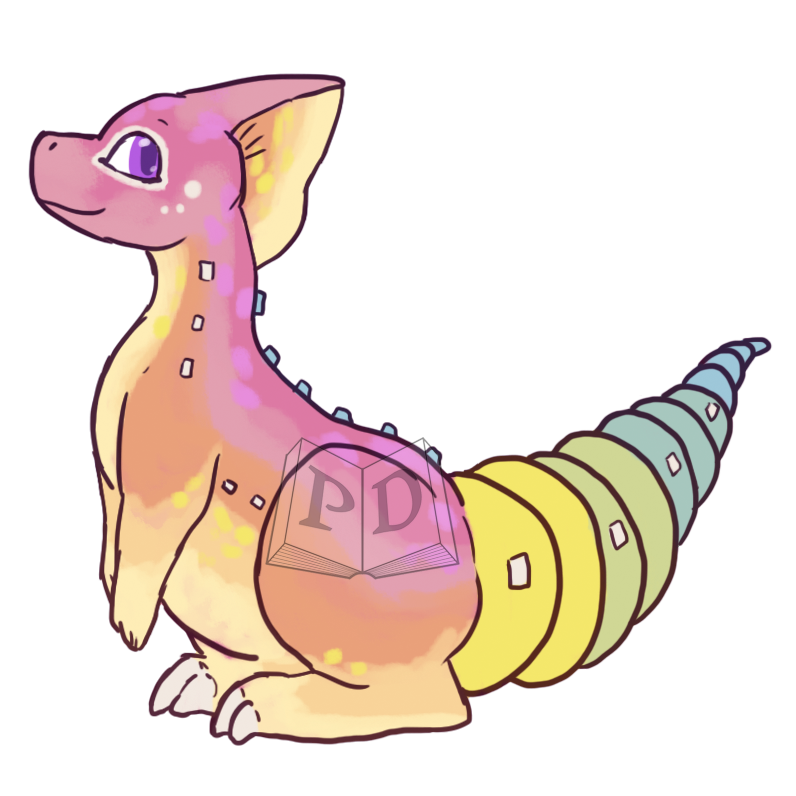 Caretaker Status: Unknown
Affiliated companion(s):
 None
---
Level 1 - concreteWord:
 Pastel [Noun]
Origin:
1660s, "crayons, chalk-like pigment used in crayons," from French pastel "crayon," from Italian pastello "a pastel," literally "material reduced to a paste," from Late Latin pastellus "dye from the leaves of the woad plant," diminutive of pasta (see pasta). 
Definition:
a crayon made of powdered pigments bound with gum or resin.
---
Magic Status: 1 - Neophyte

Tier 1
 - 
Has a pastel-like texture and therefore can use their skin to draw on surfaces as a pastel.
Wisdom Status: 0 - Unaware
Created
22 May 2020, 10:34:05 EDT
---
Can be gifted
Can be traded
Cannot be sold