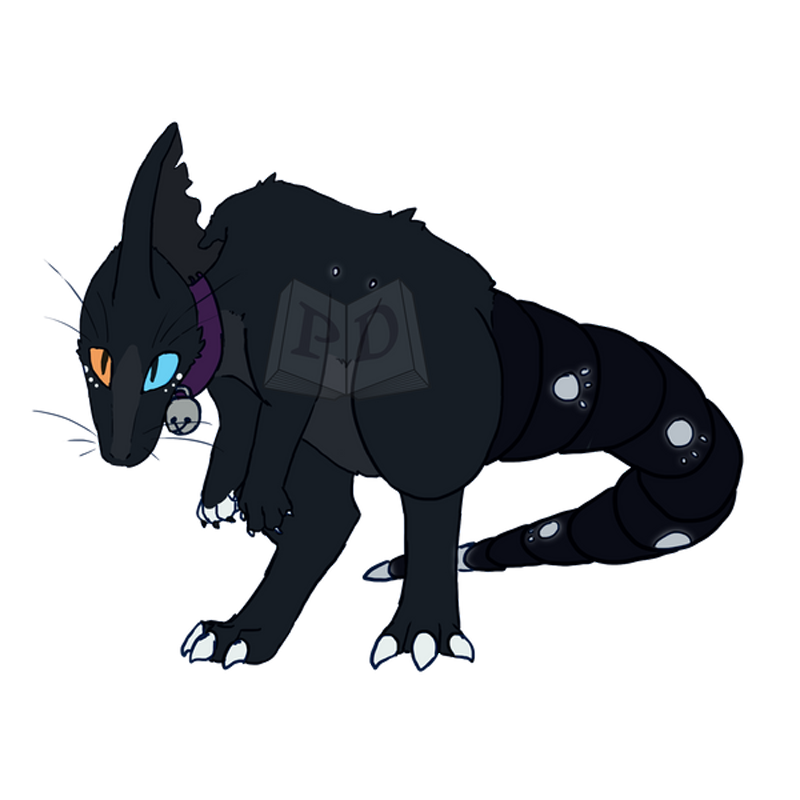 This Paralogos has received a Small Redesign
Original Design
Caretaker Status: Rogue
Affiliated companion(s): COM-20-155-1
---
Level 3 - concrete
Word: Cat (Black)
Origin:
Old English blæc, of Germanic origin.
Old English catt, catte, of Germanic origin; related to Dutch kat and German Katze; reinforced in Middle English by forms from late Latin cattus.
Definition:
An animal of the family Felidae that possess black colored fur.
Black: of the very darkest color owing to the absence of or complete absorption of light; the opposite of white.
---
Magic Status: 0 - Uninitiated
Wisdom Status: 0 - Unaware
Created
21 May 2020, 21:52:21 EDT
---
Can be gifted
Can be traded
Can be sold