[Gift] Conservation -- Livelihood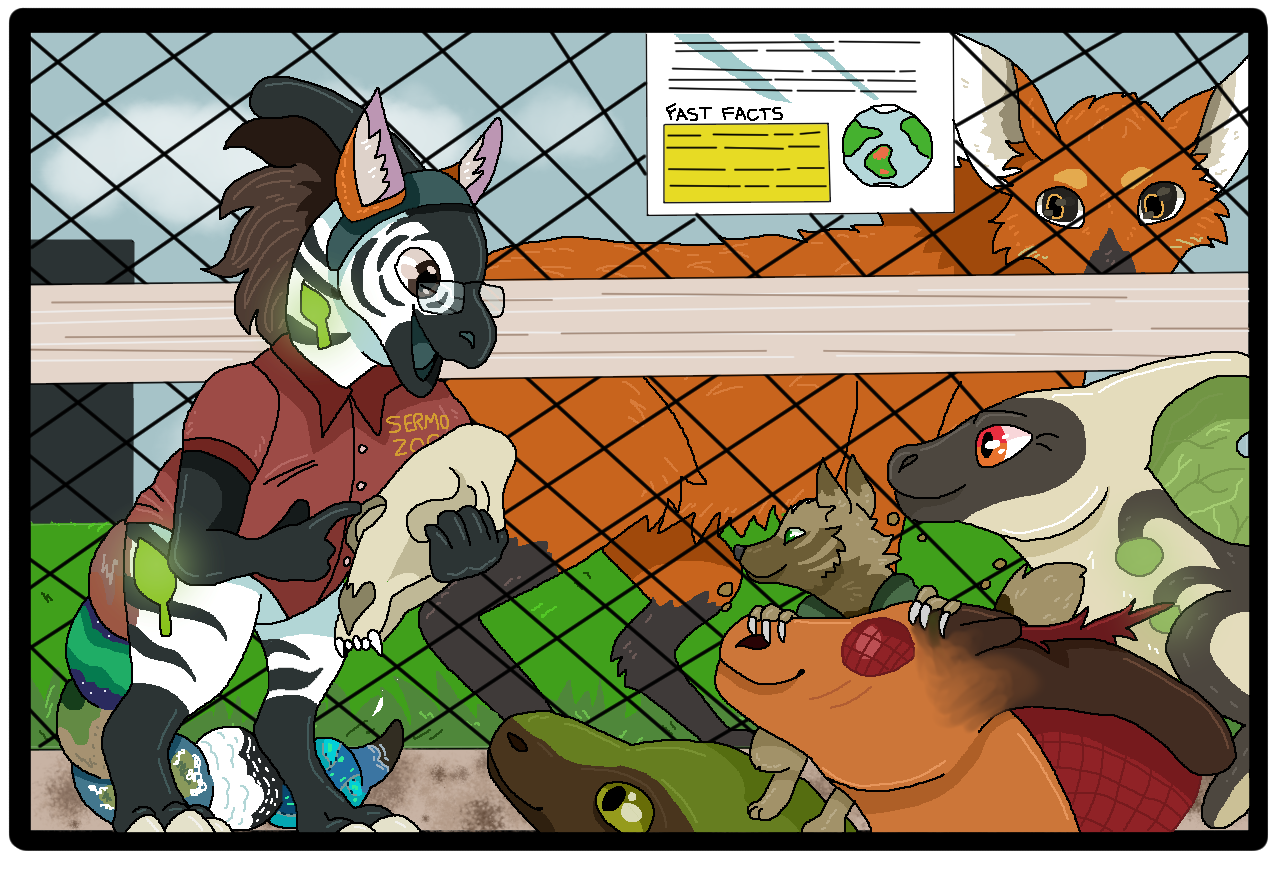 Ally pointed excitedly to a crest running along the length of a medium-sized mammal skull he was holding.
"This! Right here, this ridge--" he made sure to emphasise with his fingers, "This is where the jaw muscles attach, and what allow the animal to bite down! It's not as large in the maned wolf as it is in other canids, but it's still not fun to be bitten by one!"
The onlooking Paras and Whiffling chuckled, enthralled by the zebra-striped Para's enthusiastic display...
----
Once Ally grew out of his tabula rasa years, he was "adopted" by the zoo that helped him find his word focus. In order to repay their kindness -- and to learn more even without the use of books -- Ally gives private tours, sets up discovery stations, and otherwise interacts with guests on the zoo's grounds. He most enjoys interacting with other Paras there, as he can speak to them without the costly mental strain for their telepathy!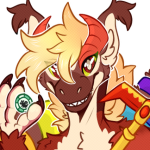 Mention This
In the rich text editor:
[thumb=1040]
In a comment:
[![Image](https://www.worldoflingua.com/images/gallery/1/1040_TxRK2fjXL9_th.png)](https://www.worldoflingua.com/gallery/view/1040)
Comments
Authentication required
You must log in to post a comment.
Log in