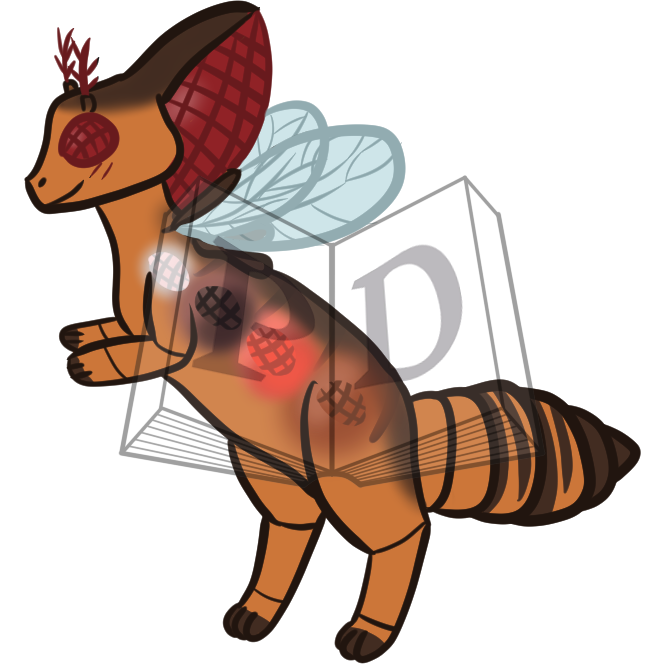 Caretaker Status: Bonded to CARE-23
Affiliated companion(s): none
---
Level 3 - concrete
Word: Drosophilidae
Origin:
Drosophila: New Latin, from Ancient Greek δρόσος (drósos, "dew") + φίλος (phílos, "loving").
-idae: (taxonomy) Used to form names of families of animals. Plural of a Latin transliteration of Ancient Greek -ίδης (-ídēs), a patronymic suffix.
Definition:
The Drosophilidae are a diverse, cosmopolitan family of flies, which includes fruit flies. 
---
Magic Status: 1 - Neophyte
Tier 1 - This Paralogos' eyes are fully faceted.
Wisdom Status: 0 - Unaware
Created
19 August 2021, 12:11:44 EDT
---
Can be gifted
Can be traded
Cannot be sold