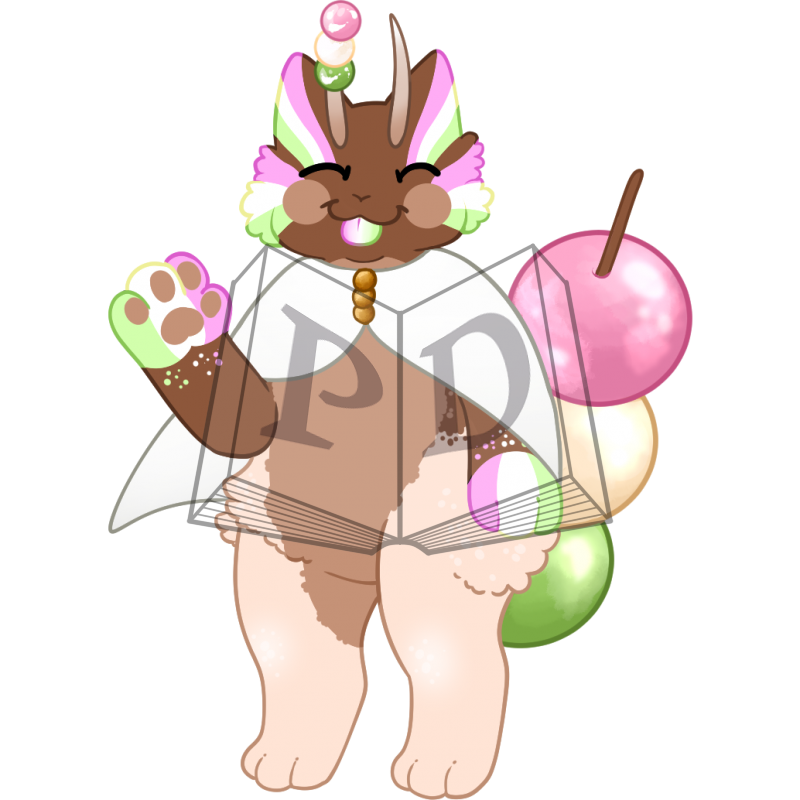 Uploaded: 1 year ago
Last Edited: 1 year ago
No additional notes given.
Caretaker Status: Unknown
Affiliated companion(s): none
Definition: Dango is a Japanese dumpling made from rice flour mixed with uruchi rice flour and glutinous rice flour. It is different from the method of making mochi, which is made after steaming glutinous rice. Dango is usually finished round shaped, three to five dango are often served on a skewer.
Created
8 April 2021, 19:59:31 EDT
---
Can be gifted
Can be traded
Cannot be sold