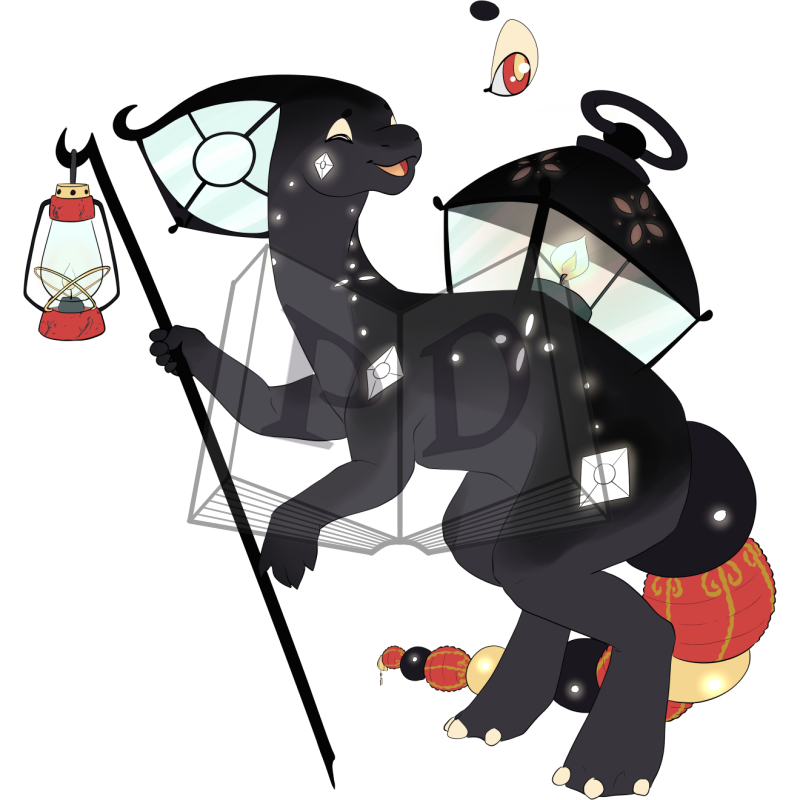 Uploaded: 2 months ago
Last Edited: 2 months ago
No additional notes given.
Caretaker Status: Bonded to CARE-48
Affiliated companion(s): none
---
Level 1 - concrete
Word: Lantern
Origin:
Middle English: from Old French lanterne, from Latin lanterna, from Greek lamptēr 'torch, lamp', from lampein 'to shine'.
Definition:
A usually portable protective case for a light with transparent openings.
---
Magic Status: 1 - Neophyte
Tier 1 - Can ignite and maintain the lantern flame on its back.
Wisdom Status: 0 - Unaware
Created
1 August 2022, 19:54:49 EDT
---
Can be gifted
Can be traded
Cannot be sold