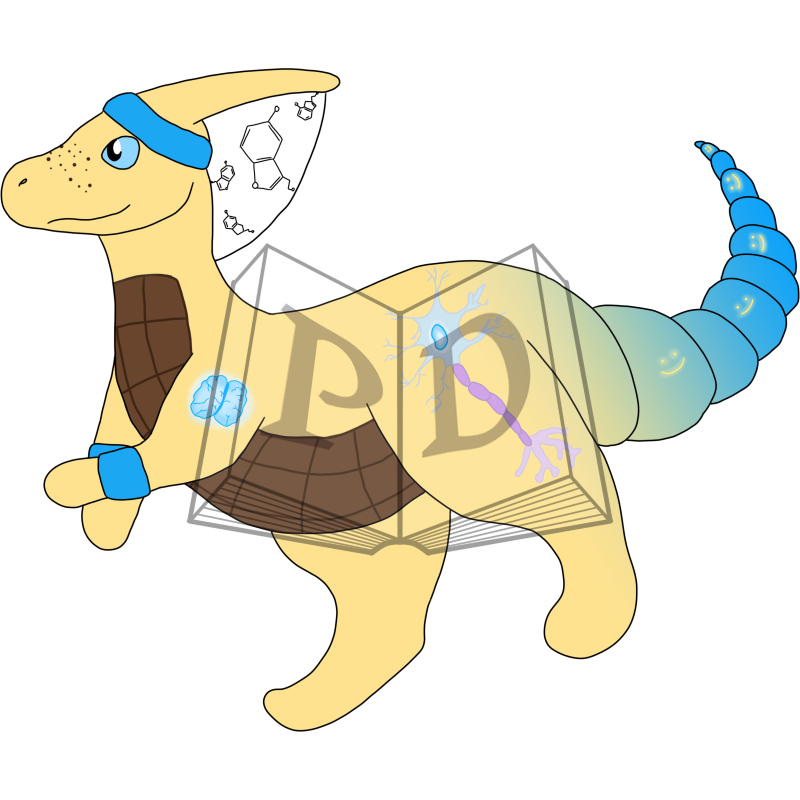 Caretaker Status: CARE-43
Affiliated companion(s): none
---
Level 1 - concrete
Word: Serotonin
Origin:
English, 1940s: from serum + tonic + -in.
Definition:
Serotonin is a neurotransmitter (chemical messenger) produced within the central nervous system (CNS) that contributes to feelings of happiness. In general serotonin is a monoamine neurotransmitter. Its biological function is complex and multifaceted, modulating mood, cognition, reward, learning, memory, and numerous physiological processes.
---
Magic Status: 1 - Neophyte
Tier 1 - Exudes a small happy aura.
Wisdom Status: 0 - Unaware
Created
12 April 2022, 10:58:05 EDT
---
Can be gifted
Can be traded
Cannot be sold