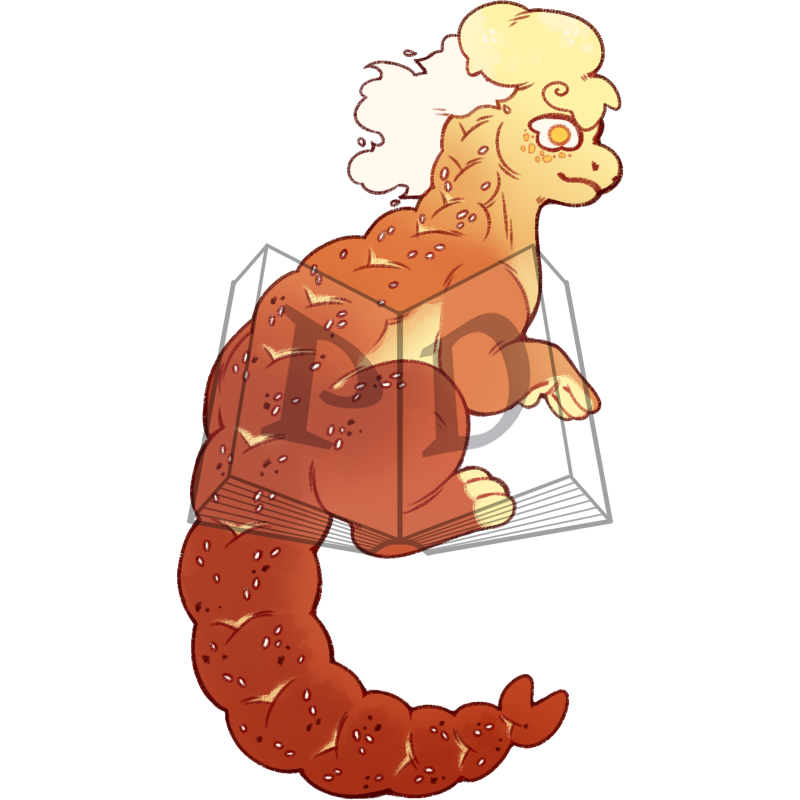 Caretaker Status: Unknown
Affiliated companion(s): none
---
Level 1 - concrete
Word: Brioche
Origin:
Enriched type of French bread, 1824, from French brioche (15c.), from brier "to knead the dough," Norman form of broyer "to grind, pound," from Proto-Germanic *brekan "to break" (from PIE root *bhreg- "to break"). By 1840 as "round or stuffed cushion for the feet to rest on."
Definition:
Brioche is a bread of French origin whose high egg and butter content gives it a rich and tender crumb. It has a dark, golden, and flaky crust, frequently accentuated by an egg wash applied after proofing.
---
Magic Status: 1 - Neophyte
Tier 1 - This paralogos leaves behind flour footprints and handprints wherever they go.
Wisdom Status: 0 - Unaware
Created
16 May 2022, 20:10:52 EDT
---
Can be gifted
Can be traded
Cannot be sold