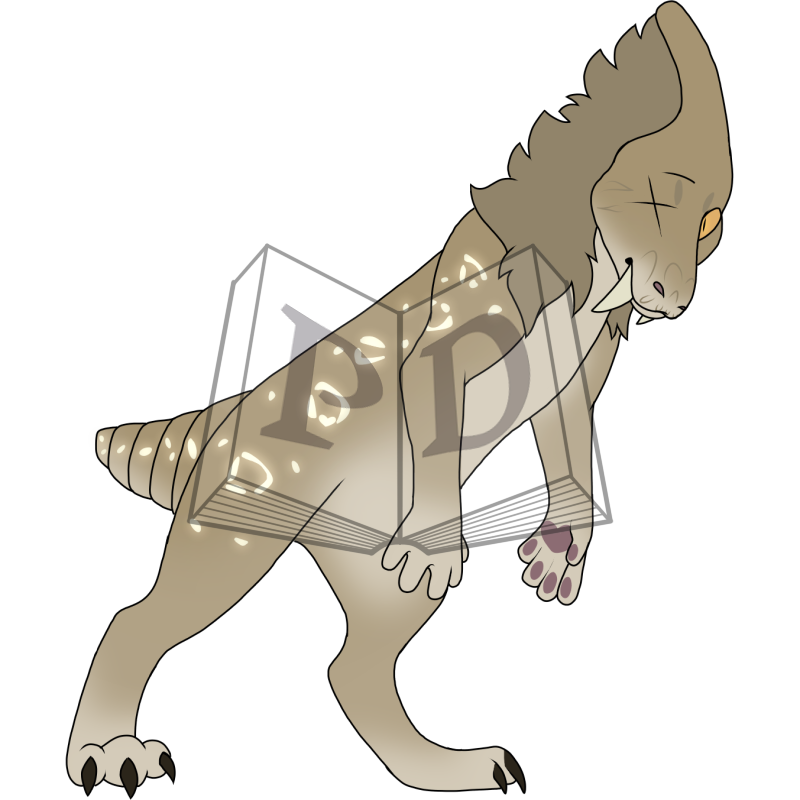 Caretaker Status: Unknown
Affiliated companion(s): none
---
Level 3 - concrete
Word: Machairodontinae
Origin:
Machairodontinae means "dagger-tooth", from Greek μάχαιρα (machaira), sword. 
Definition:
Machairodontinae is an extinct subfamily of carnivoran mammals of the family Felidae. They were found in Asia, Africa, North America, South America, and Europe from the Miocene to the Pleistocene, living from about 16 million until about 11,000 years ago.
---
Magic Status: 1 - Neophyte
Tier 1 - Has developed extremely long maxillary canines, as well as adaptations to the skull related to them.
Wisdom Status: 0 - Unaware
Created
26 November 2021, 14:56:02 EST
---
Can be gifted
Can be traded
Cannot be sold