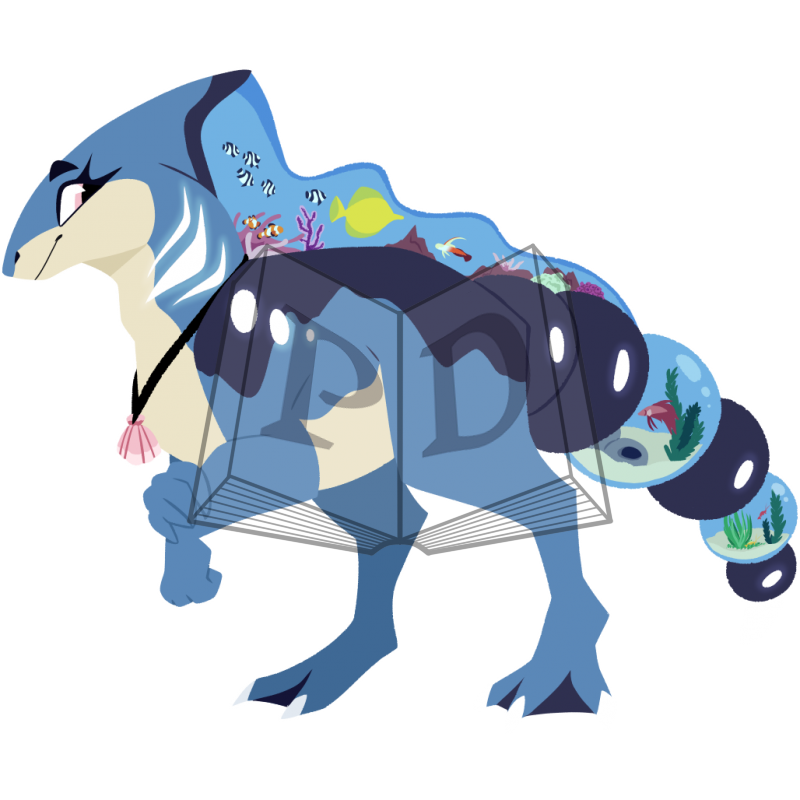 Uploaded: 2 weeks ago
Last Edited: 2 weeks ago
No additional notes given.
Caretaker Status: Unknown
Affiliated companion(s): none
---
Level 1 - concrete
Word: Aquarium
Origin:
Mid 19th century: from Latin, neuter of aquarius 'of water', on the pattern of vivarium .
Definition:
An aquarium is a transparent tank of water in which fish and other water creatures and plants are kept.
---
Magic Status: 1 - Neophyte
Tier 1 - The fish markings on this Paralogos' fin and tail are animated, and can change to other aquatic species at any time. However, the fin will always have saltwater and the tail always freshwater species.
Wisdom Status: 0 - Unaware
Created
12 November 2021, 16:49:37 EST
---
Can be gifted
Can be traded
Cannot be sold