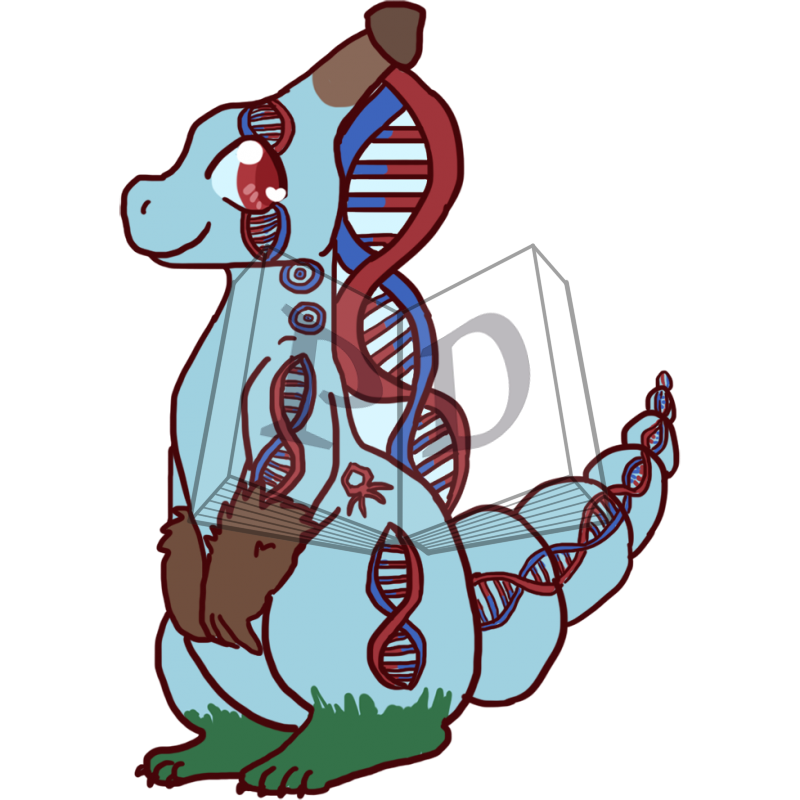 Caretaker Status: Unknown
Affiliated companion(s): none
---
Level 1 - concrete
Word: 데옥시리보핵산 [deoksiribohaeksan]
Origin:
Korean.
Definition:
DNA or Deoxyribonucleic acid is a molecule composed of two polynucleotide chains that coil around each other to form a double helix carrying genetic instructions for the development, functioning, growth and reproduction of all known organisms and many viruses. DNA and ribonucleic acid are nucleic acids.
---
Magic Status: 1 - Neophyte
Tier 1 - This Paralogos' fin patterns and DNA shaped lights seem to twist and twirl with occasional movement.
Wisdom Status: 0 - Unaware
Created
13 September 2021, 13:05:18 EDT
---
Can be gifted
Can be traded
Cannot be sold