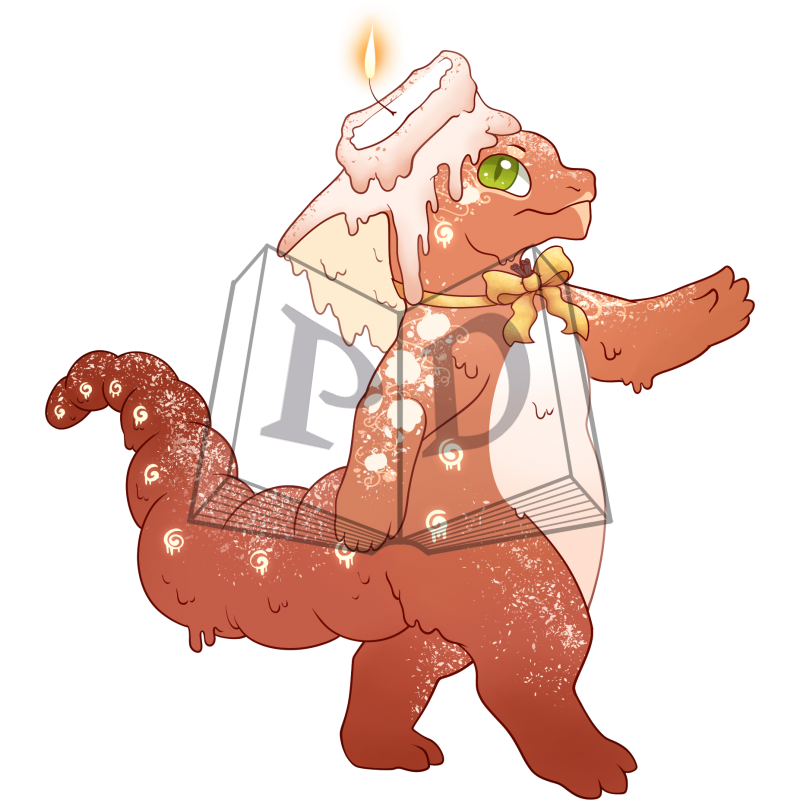 Caretaker Status: Unknown
Affiliated companion(s): none
---
Level 1 - concrete
Word: Candle (Pumpkin Spice)
Origin:
Combination word: Pumpkin + Spice + Candle.
Definition:
Combination of Pumpkin Spice and Candle - Pumpkin spice is a mixture of spices including cinnamon, nutmeg, ginger, and cloves, used especially to flavor the filling of pumpkin pies; pumpkin pie spice. Many candles are scented with this mixture, and are popular during the fall season.
---
Magic Status: 1 - Neophyte
Tier 1 - A small flame burns on their crest, giving off a Pumpkin Spice scent from the ever-appearing wax.
Wisdom Status: 0 - Unaware
Created
1 October 2021, 14:35:25 EDT
---
Can be gifted
Can be traded
Can be sold