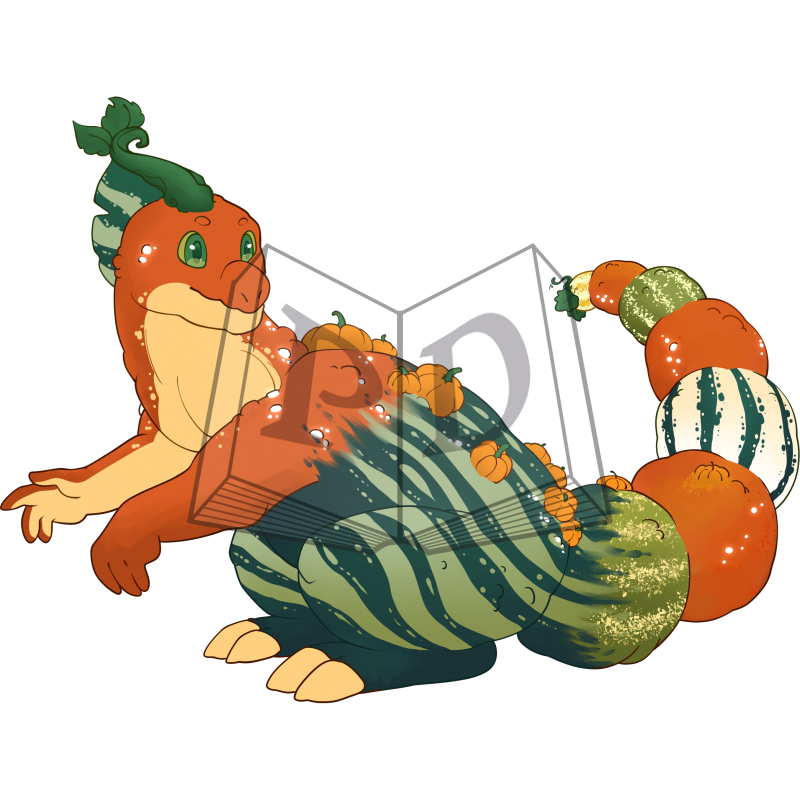 Caretaker Status: Unknown
Affiliated companion(s): none
---
Level 2 - concrete
Word: Gourd
Origin:
C. 1300, from Anglo-French gourde, Old French coorde, ultimately from Latin cucurbita "gourd," which is of uncertain origin, perhaps from a non-IE language and related to cucumis "cucumber" (see cucumber). Dried and excavated, the shell was used as a scoop or dipper.
Definition:
A fleshy, typically large fruit with a hard skin, some varieties of which are edible. Many inedible variaties tend to be used in decoration in the Fall/Autumn season.
---
Magic Status: 1 - Neophyte
Tier 1 - Various gourd types can grow on this Paralogos' body.
Wisdom Status: 1 - Preschooler
Livelihood
Created
1 October 2021, 14:23:54 EDT
---
Can be gifted
Can be traded
Can be sold