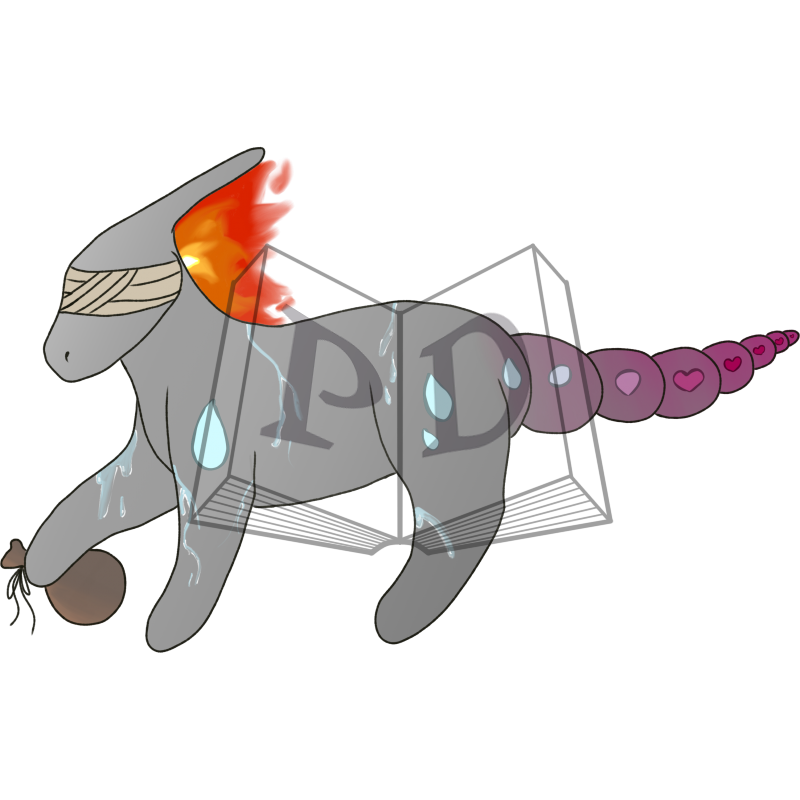 Caretaker Status: Unknown
Affiliated companion(s): none
---
Level 4 - abstract
Word: Grieving
Origin:
Grief: early 13c., "hardship, suffering, pain, bodily affliction," from Old French grief "wrong, grievance, injustice, misfortune, calamity" (13c.), from grever "afflict, burden, oppress," from Latin gravare "make heavy; cause grief," from gravis "weighty" (from PIE root *gwere- (1) "heavy"). Meaning "mental pain, sorrow" is from c. 1300. 
Definition:
The active process of suffering grief. Grief means a feeling deep sorrow, especially that caused by someone's death.
---
Magic Status: 1 - Neophyte
Tier 1 - This Paralogos' has an aura that amplifies feelings of grief in others.
Wisdom Status: 1 - Preschooler
Younger Days
Created
2 September 2021, 12:49:03 EDT
---
Can be gifted
Can be traded
Cannot be sold