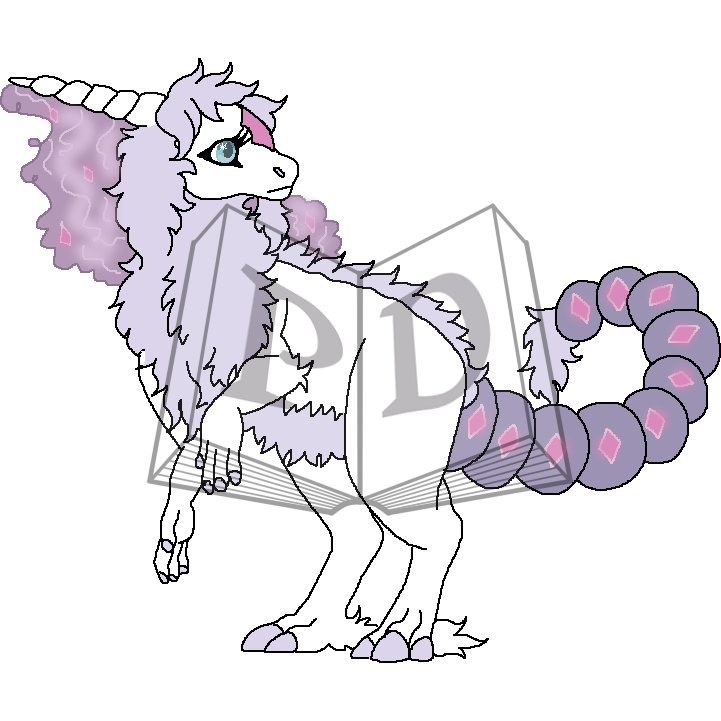 Caretaker Status: Rogue
Affiliated companion(s): none
---
Level 3 - concrete
Word: Unicorn
Origin:
Early 13c., from Old French unicorne, from Late Latin unicornus (Vulgate), from noun use of Latin unicornis (adj.) "having one horn," from uni- "one" (from PIE root *oi-no- "one, unique") + cornus "horn" (from PIE root *ker- (1) "horn; head"). The Late Latin word translates Greek monoceros, itself rendering Hebrew re'em (Deuteronomy xxxiii.17 and elsewhere), which probably was a kind of wild ox.
According to Pliny, a creature with a horse's body, deer's head, elephant's feet, lion's tail, and one black horn two cubits long projecting from its forehead. Compare German Einhorn, Welsh ungorn, Breton uncorn, Old Church Slavonic ino-rogu. Old English used anhorn as a loan-translation of Latin unicornis.
Definition:
A mythical animal typically represented as a horse with a single straight horn projecting from its forehead. Has associated healing/anti-poison abilities and a large amount of symbolism in its imagery.
---
Magic Status: 1 - Neophyte
Tier 1 - Has minor healing abilities connected to the horn.
Wisdom Status: 0 - Unaware
Created
19 April 2021, 11:02:53 EDT
---
Can be gifted
Can be traded
Cannot be sold