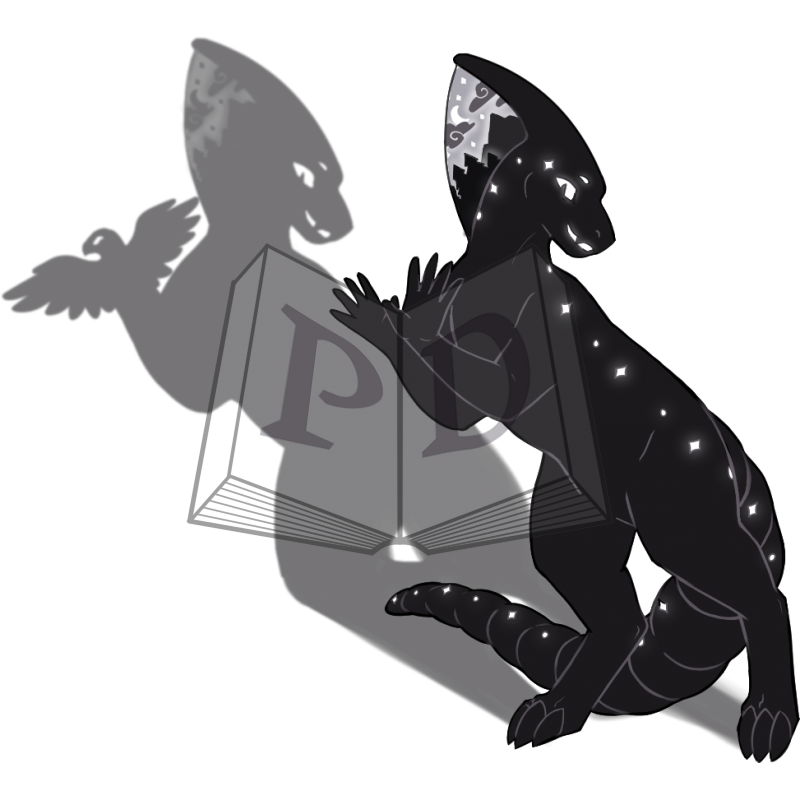 Caretaker Status: Unknown
Affiliated companion(s): none
---
Level 5 - abstract
Word: Shadow
Origin:
Old English sceadwe, sceaduwe "the effect of interception of sunlight, dark image cast by someone or something when interposed between an object and a source of light," oblique cases ("to the," "from the," "of the," "in the") of sceadu (see shade (n.)). Shadow is to shade (n.) as meadow is to mead (n.2). Similar formation in Old Saxon skado, Middle Dutch schaeduwe, Dutch schaduw, Old High German scato, German schatten, Gothic skadus "shadow, shade."
From mid-13c. as "darkened area created by shadows, shade." From early 13c. in sense "anything unreal;" mid-14c. as "a ghost;" late 14c. as "a foreshadowing, prefiguration." Meaning "imitation, copy" is from 1690s. Sense of "the faintest trace" is from 1580s; that of "a spy who follows" is from 1859.
Definition:
A dark area or shape produced by a body coming between rays of light and a surface.
---
Magic Status: 1 - Neophyte
Tier 1 - This Paralogos always casts a strong shadow whose form they can alter to some degree.
Wisdom Status: 0 - Unaware
Created
23 October 2020, 14:24:00 EDT
---
Can be gifted
Can be traded
Can be sold