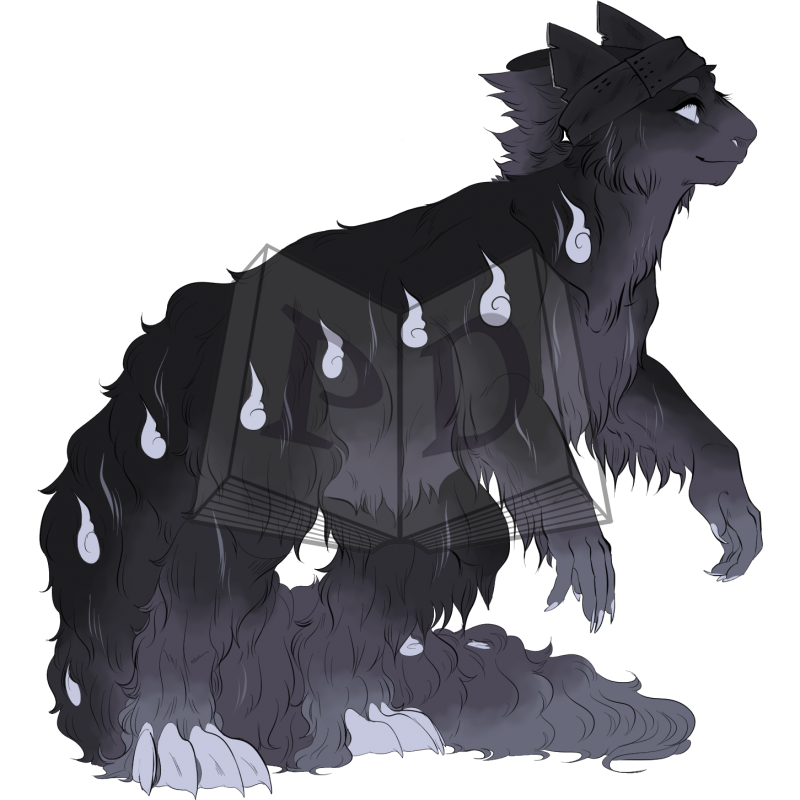 Uploaded: 1 month ago
Last Edited: 1 month ago
No additional notes given.
Caretaker Status: Unknown
Affiliated companion(s): none
---
Level 3 - concrete
Word: Black Dog (Ghost)
Origin:
The word simply refers to the most basic look of this creature/ghost. 
Definition:
A black dog is a motif of a spectral or demonic entity found primarily in the folklore of the British Isles. The black dog is essentially a nocturnal apparition, in some cases a shapeshifter, and is often said to be associated with the Devil or described as a ghost or super natural hellhound.
---
Magic Status: 1 - Neophyte
Tier 1 - This Paralogos can move significantly quicker when out of sight.
Wisdom Status: 0 - Unaware
Created
23 October 2020, 14:12:51 EDT
---
Can be gifted
Can be traded
Cannot be sold