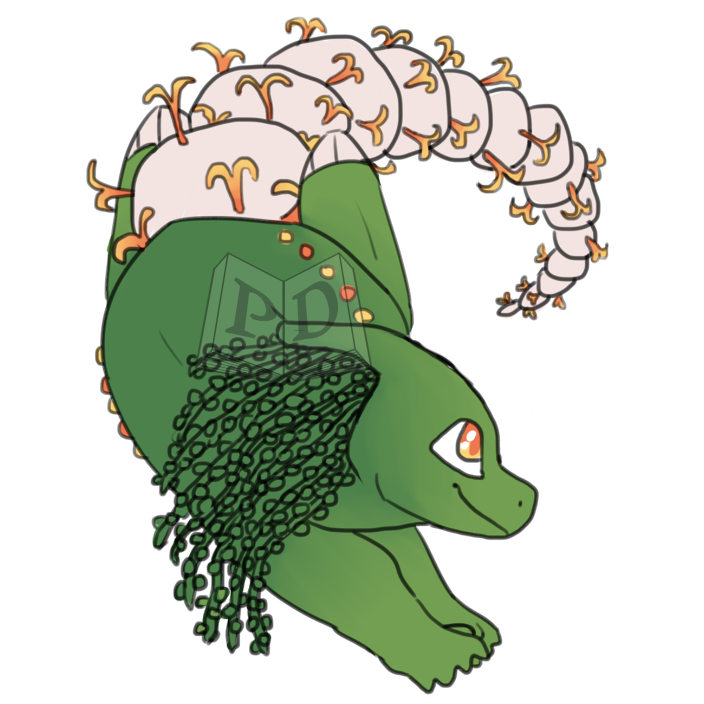 Uploaded: 5 months ago
Last Edited: 5 months ago
No additional notes given.
Caretaker Status: Unknown
Affiliated companion(s): none
---
Level 2 - concrete
Word: String-Of-Pearls
Origin:
Named for its spherical, tiny pea-shaped leaves, and the string or cord like appearance of how they're 'strung'.
Definition:
Curio rowleyanus, syn. Senecio rowleyanus, is a flowering plant in the daisy family Asteraceae. It is a creeping, perennial, succulent vine native to the drier parts of southwest Africa. In its natural environment its stems trail on the ground, rooting where they touch and forming dense mats. It often avoids direct sunlight by growing in the shade of other plants and rocks. It is commonly known as string-of-pearls or string-of-beads.
---
Magic Status: 0 - Uninitiated
Wisdom Status: 0 - Unaware
Created
20 September 2020, 09:46:18 EDT
---
Can be gifted
Can be traded
Can be sold