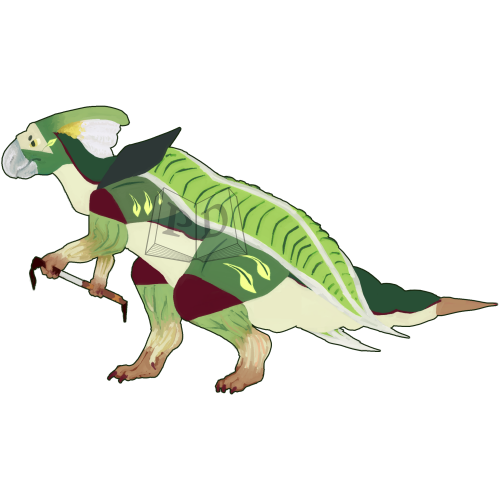 Created
30 May 2020, 15:17:09 EDT
---
Can be gifted
Can be traded
Cannot be sold
Affiliated companion(s): none
---
Level 2 - concrete
Word: Planta Espada

Origin:
Espada: From Latin spatha ("a type of sword"), from Ancient Greek σπάθη (spáthē, "broad blade").
Planta: Borrowed from Latin planta, from Proto-Italic *plāntā, from Proto-Indo-European *pléh₂-n̥t-eh₂, from *pleh₂- ("flat"). Compare the now obsolete inherited form llanta.
Definition:
"Planta espada" - lit. "Sword Plant," referring to all plants of the genus Echinodorus.
Also called the Amazon sword [plant], it is a popular freshwater aquarium plant, wild specimens naturally found growing totally submerged in swampy areas from the central United States as far down as Argentina.
---
Magic Status: 1 - Neophyte 
Tier 1 - The green sections of skin and flowerlike crest membrane react to stimuli similar to real plants. (f.e. temporarily wilting/browing during stress, flaring during sunlight, etc)
Wisdom Status: 0 - Unaware