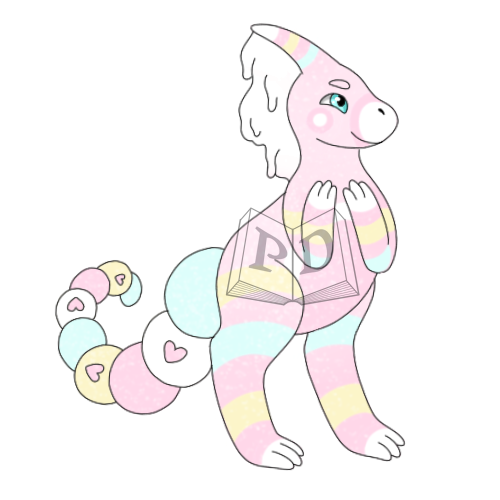 Caretaker Status: Unknown
---
Level 1 - concrete
Word: Marshmallow

Origin:
Old English mersc-mealwe "kind of mallow plant (Althea officinalis) which grows near salt marshes;" from marsh + mallow. The confection (so called from 1877) originally was made from paste from the mucilaginous roots of this plant. The Greek word for the shrub, althaea, is from althein, althainein "to heal, get well" (the roots were used medicinally), from PIE root *al- (2) "to grow, nourish."
This is in reference to the original plant, but this Paralogos focuses on the confectionary classically made from it with the same name.
Definition:
A soft, chewy confection made with sugar and gelatin. Classically was made from marshmellow (plant) roots, hence where it gets its name.
---
Magic Status: 1 - Neophyte 
Wisdom Status: 0 - Unaware
Created
25 May 2020, 03:27:58 EDT
---
Can be gifted
Can be traded
Cannot be sold