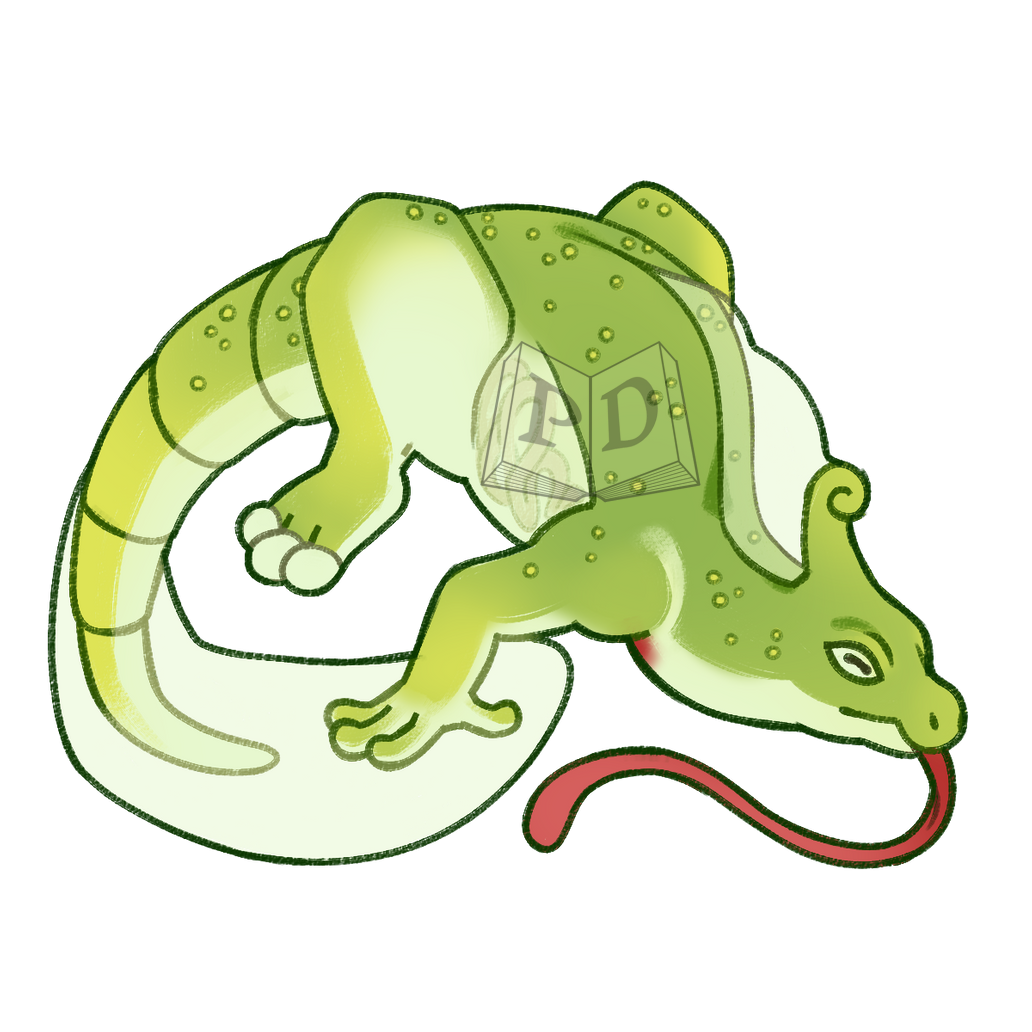 Caretaker Status: Unknown
Affiliated companion(s): none
---
Level 3 - concrete
Word: Frog (Glass)
Origin:
Combination word from Glass + Frog, descriptor of glass referring to the frog's translucency of skin.
Definition:
The glass frogs are frogs of the amphibian family Centrolenidae. While the general background coloration of most glass frogs is primarily lime green, the abdominal skin of some members of this family is transparent and translucent.
---
Magic Status: 1 - Neophyte
Tier 1 - This Paralogos' tongue is extraordinarily long.
Wisdom Status: 0 - Unaware
Created
25 May 2020, 03:16:14 EDT
---
Can be gifted
Can be traded
Can be sold