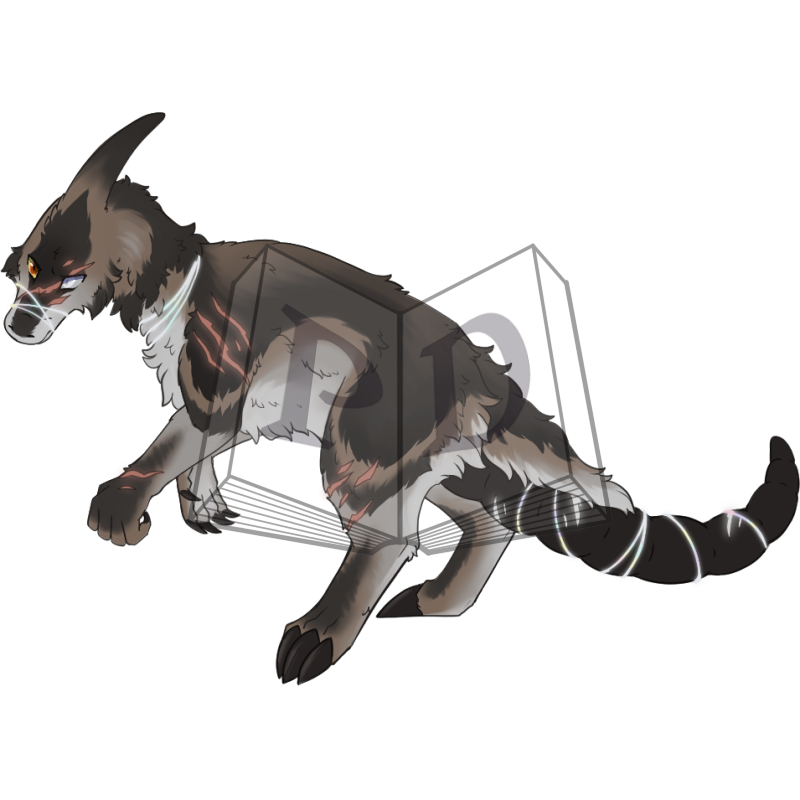 Caretaker Status: Unknown
Affiliated companion(s): none
---
Level 3 - concrete
Word: Vargr
Origin:
From Proto-Germanic *wargaz, from Proto-Indo-European *werǵʰ-. Compare Old English wearh, wearg.
Definition:
In Norse mythology, a vargr (anglicised as warg) is a wolf, in particular the wolf Fenrir that destroyed the god Odin in the battle of Ragnarök, and the wolves Sköll and Hati, Fenrir's children, who perpetually chase the Sun and Moon.
---
Magic Status: 1 - Neophyte
Tier 1 - This Paralogos is far larger than regular Paralogos.
Wisdom Status: 0 - Unaware
Created
15 October 2023, 11:28:53 EDT
---
Can be gifted
Can be traded
Can be sold