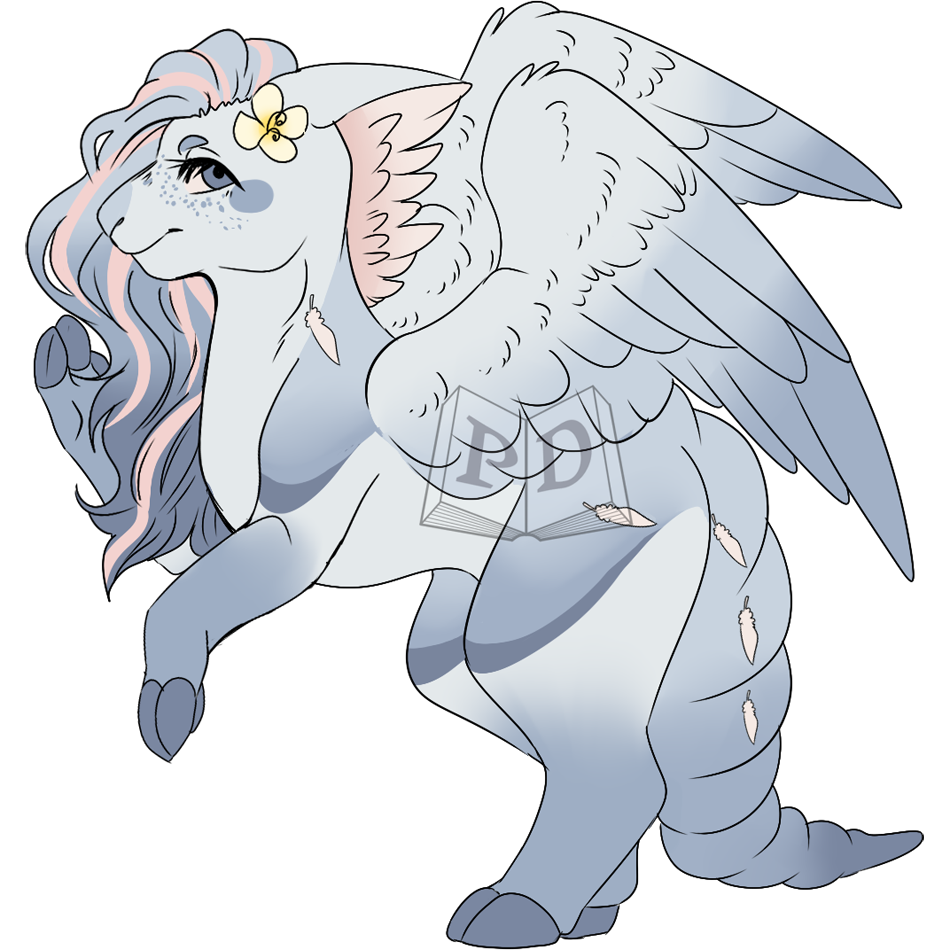 Uploaded: 10 months ago
Last Edited: 10 months ago
No additional notes given.
Caretaker Status: Unknown
Affiliated companion(s): none
---
Level 3 - concrete
Word: Pegasus
Origin: 
From Latin, from Ancient Greek Πήγασος (Pḗgasos), traditionally associated with πηγή (pēgḗ, "spring, fountain, fountain fed by a spring"),
especially used to denote springs of Ocean, where Perseus killed Medusa, from whose blood Pegasus sprang.
Some have dismissed this as folk etymology and suggest a pre-Greek origin because of the -ασος suffix.
Definition: 
A winged horse, created from the blood of Medusa, that opened the spring of Hippocrene with a stroke of its hoof,
and that carried Bellerophon in his attack on the Chimera. In the modern world, this term generally refers to any mythical horses that look similar to the original Pegasus.
---
Magic Status: 0 - Uninitiated
Wisdom Status: 0 - Unaware
Created
24 May 2020, 13:22:15 EDT
---
Can be gifted
Can be traded
Can be sold