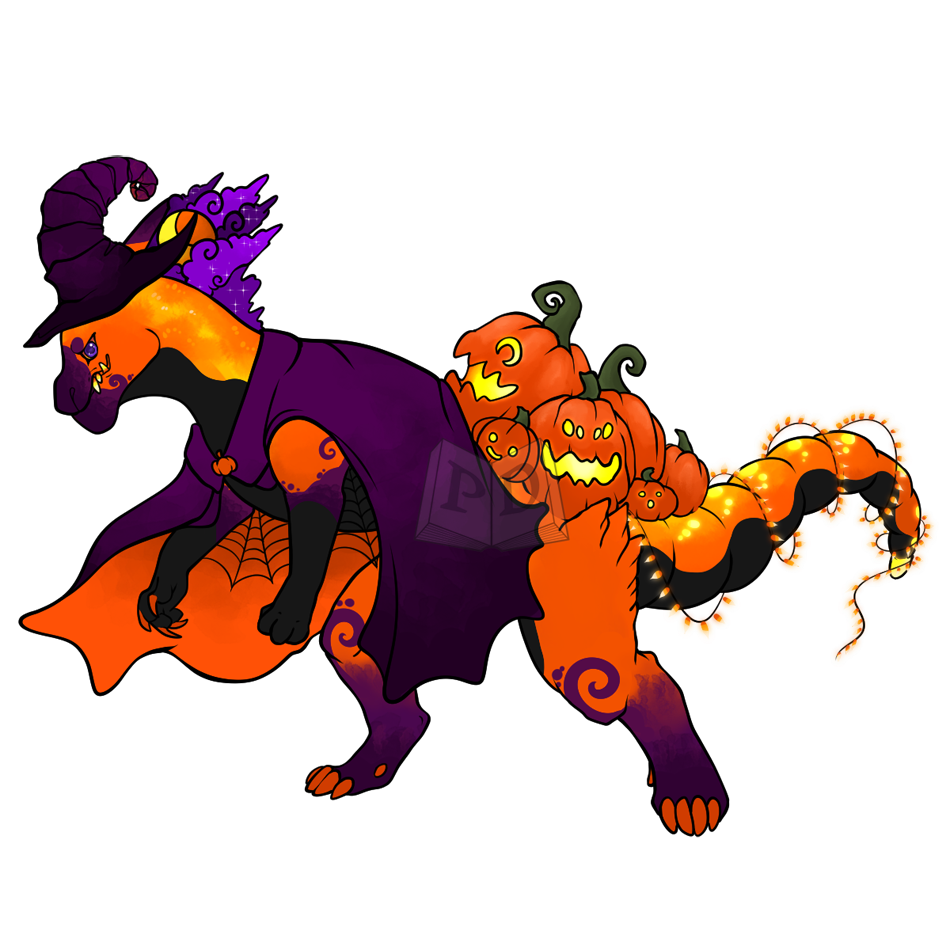 Caretaker Status: Unknown
Affiliated companion(s): COM-75-319-1 & COM-76-319-2
---
Level 5 - abstract
Word: Halloween
Origin:
Also Hallow-e'en, Hallow e'en, 1781, in a Scottish context, the word and the magical lore about the date were popularized by Burns' poem (1785, and he attached a footnote explaining it), but it probably dates to 17c. in Scotland and is attested as the name of a tune in 1724. The tune is mentioned again in an English-Scots songbook ("The Chearful Companion") in 1783, and Burns was not the first to describe the customs in print.

It is a Scottish shortening of Allhallow-even "Eve of All Saints, last night of October" (1550s), the last night of the year in the old Celtic calendar, where it was Old Year's Night, a night for witches. A pagan holiday given a cursory baptism. Otherwise obsolete hallow (n.) "holy person, saint," is from the source of hallow (v.). Also see even (n.), and compare hallows. Hallow-day for "All-Saints Day" is from 1590s; earlier was halwemesse day (late 13c.).
Definition:
The night of October 31, the eve of All Saints' Day, commonly celebrated by children who dress in costume and solicit candy or other treats door-to-door.
---
Magic Status: 1 - Neophyte
Tier 1 - The decorations are a part of their body and can shift in colors and shapes.
Wisdom Status: 0 - Unaware
Created
24 May 2020, 13:16:33 EDT
---
Can be gifted
Can be traded
Cannot be sold