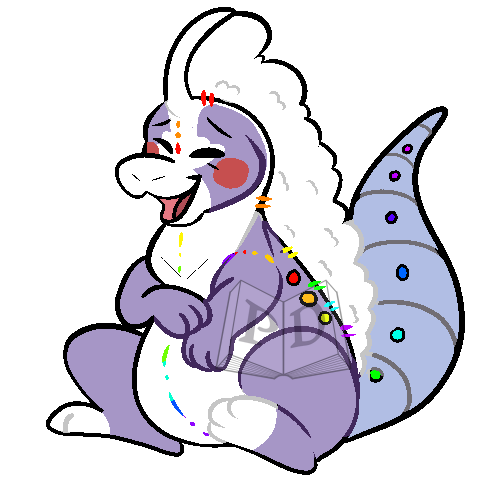 Uploaded: 3 years ago
Last Edited: 3 years ago
No additional notes given.
Caretaker Status: Unknown
Affiliated companion(s): none
---
Level 1 - concrete
Word: Plushie
Origin:
"Soft fabric," 1590s, from Middle French pluche "shag, plush," contraction of peluche "hairy fabric,"
from Old French peluchier "to pull, to tug, to pluck" (the final process in weaving plush), from Vulgar Latin *piluccare "remove hair"
Definition:
A stuffed toy.
---
Magic Status: 1 - Neophyte
Tier 1 - Body is soft and extra squeezable, like a stuffed animal.
Wisdom Status: 0 - Unaware
Created
23 May 2020, 19:09:30 EDT
---
Can be gifted
Can be traded
Can be sold