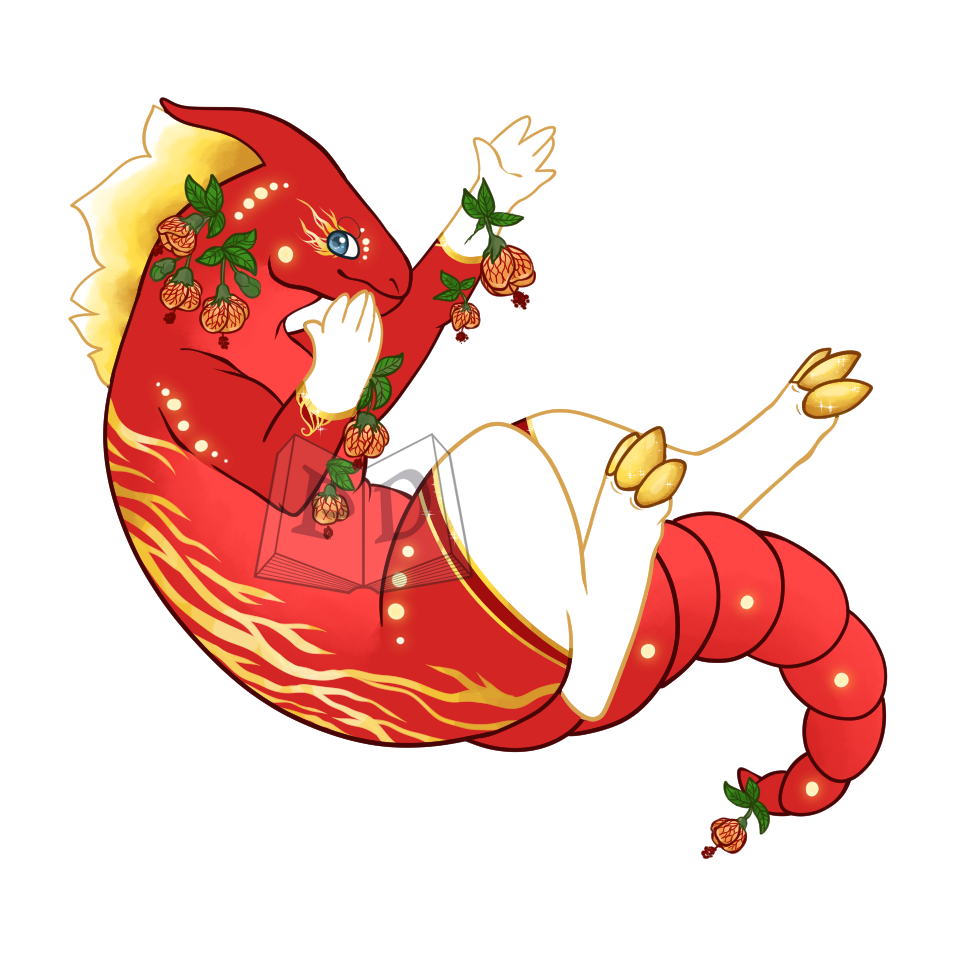 Caretaker Status: Unknown
Affiliated companion(s): None
---
Level 2 - concrete
Word: Mallow (Indian Redvein)
Origin:
The common name comes from its area of origin and also the look of the plant- it is in the larger family of Indian Mallow plants.


Definition:
A golden peach bell-shaped flowering perennial shrub that flourishes in wet loamy soil and warm weather. 
Abutilon pictum is a shrub growing to 5 metres (16 ft) tall by 2 metres (6.6 ft) wide.
The leaves are 5–15 cm long, three- to five- (rarely seven-) lobed.
The yellow to orange-red bell shaped flowers have prominent dark red veining, with five petals 2–4 cm long.
It blooms from April to September, and longer in warmer subtropical areas.
The flowers attract pollinators, such as native bees and hummingbirds.
---
Magic Status: 1 - Neophyte
Tier 1
 - Naturally attracts bees, butterflies and/or birds with a flowery aura.
Wisdom Status: 0 - Unaware
Created
23 May 2020, 19:07:45 EDT
---
Can be gifted
Can be traded
Cannot be sold