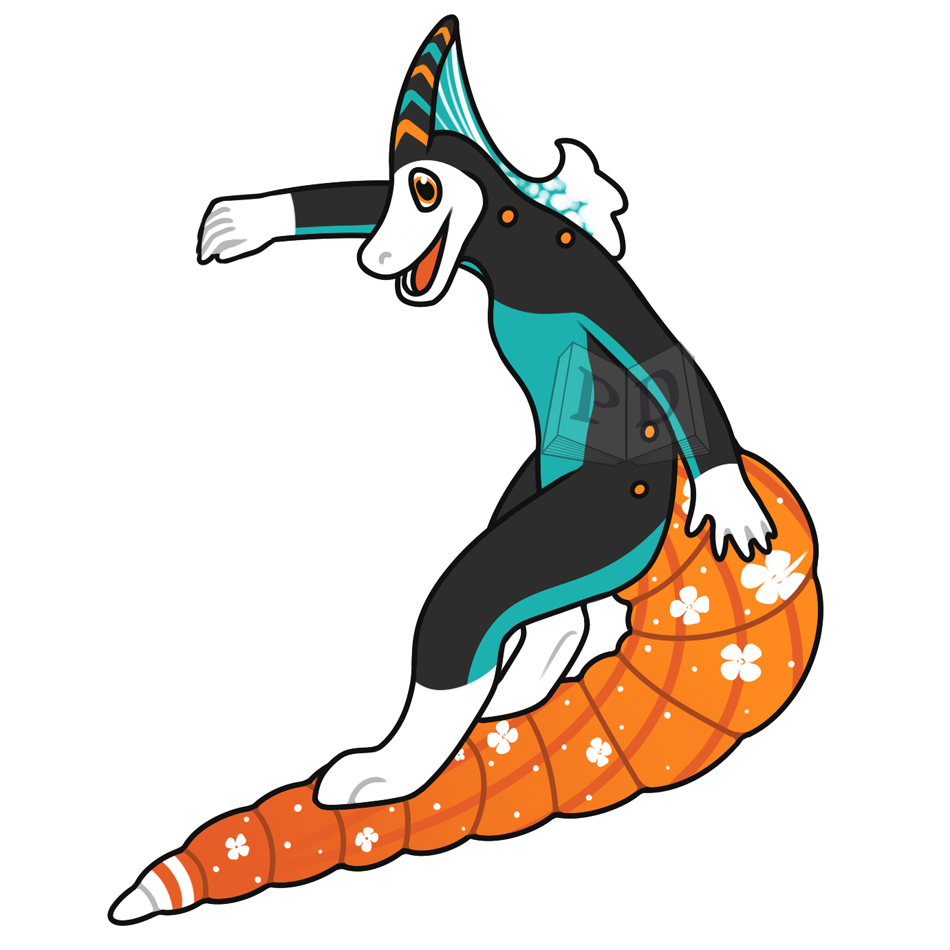 Caretaker Status: Unknown
Affiliated companion(s): None
---
Level 4 - abstract
Word: Surfing
Origin: 
Noted in 1955, verbal noun from surf (v.).
The surfing craze went nationwide in U.S. from California in 1963. Surf-board is from 1826, originally in a Hawaiian and Polynesian context.
Surf music attested from 1963.


Definition:
The sport or pastime of riding a wave toward the shore while standing or lying on a surfboard.
---
Magic Status: 1 - Neophyte 
Tier 1
 - The tail can float on water - even if the Paralogos is standing on it.
Wisdom Status: 0 - Unaware
Created
23 May 2020, 01:14:42 EDT
---
Can be gifted
Can be traded
Can be sold