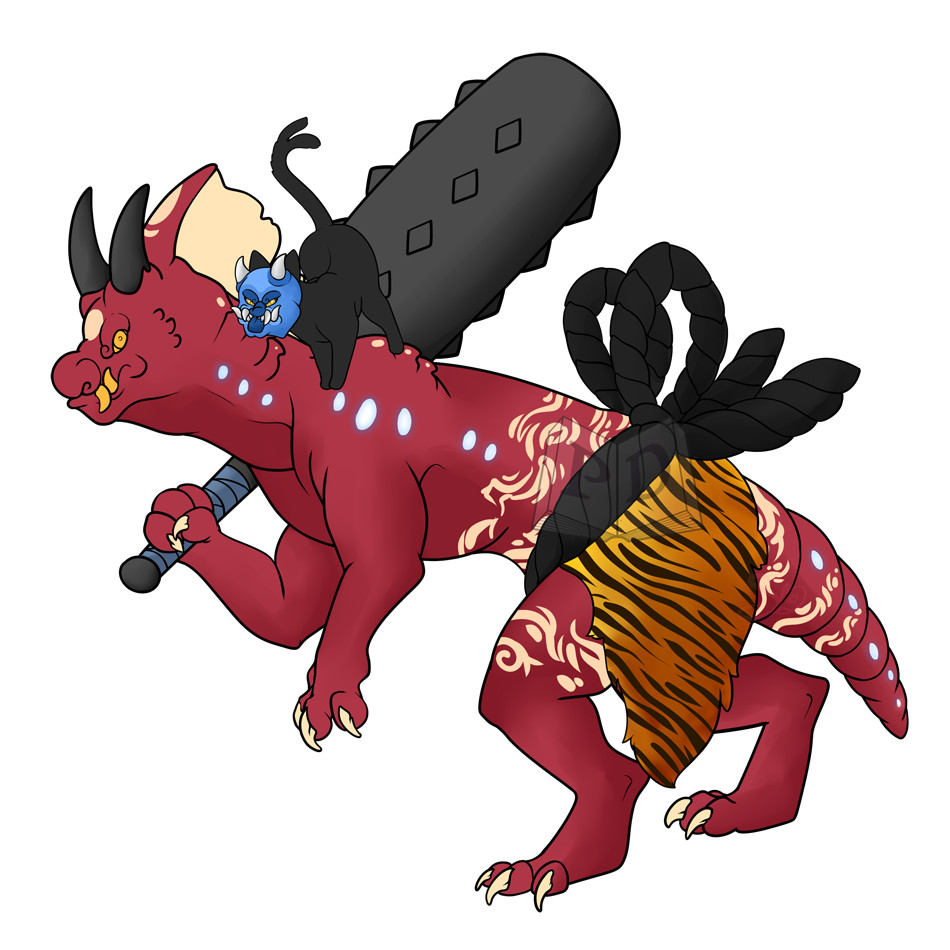 Created
22 May 2020, 21:08:54 EDT
---
Can be gifted
Can be traded
Cannot be sold
Caretaker Status: Unknown
---
Level 3 - concrete
Word: Oni
Origin: 
Japanese. An old etymology for "oni" is that the word derives from on, the on'yomi reading of a character (隠) meaning "to hide or conceal", due to oni having the tendency of "hiding behind things, not wishing to appear".
Definition: 
Oni are a kind of yōkai from Japanese folklore, variously translated as demons, devils, ogres or trolls.
They are popular characters in Japanese art, literature and theatre.
---
Magic Status: 1 - Neophyte
Tier 1
 - 
Possesses extra physical strength and speed as an attribute of their word. 
Wisdom Status: 3 - Scholar