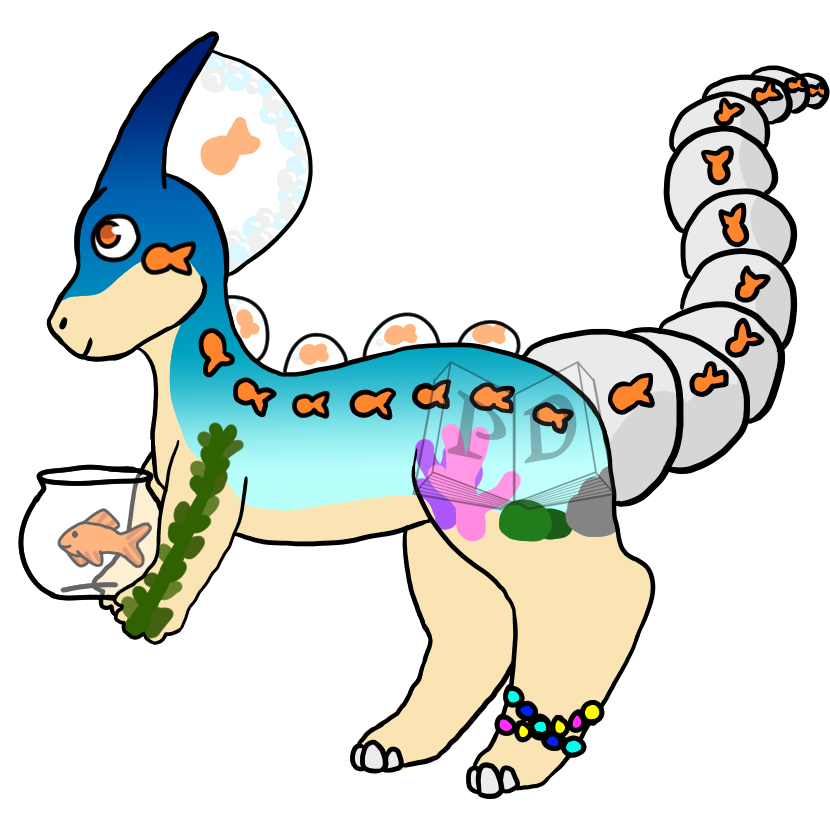 Caretaker Status: Unknown
---
Level 1 - concrete
Word: Fishbowl
Origin: 
English. Combination word of fish + bowl.
Definition: 
A bowl for the keeping of live fish.
---
Magic Status: 1 - Neophyte
Tier 1
 - 
The images on the rear legs can shift to different scenes that could be found in a fishbowl. Think different decorations (castles, sea anchors, etc), plants and fake plants.
Wisdom Status: 0 - Unaware
Created
22 May 2020, 18:11:55 EDT
---
Can be gifted
Can be traded
Cannot be sold